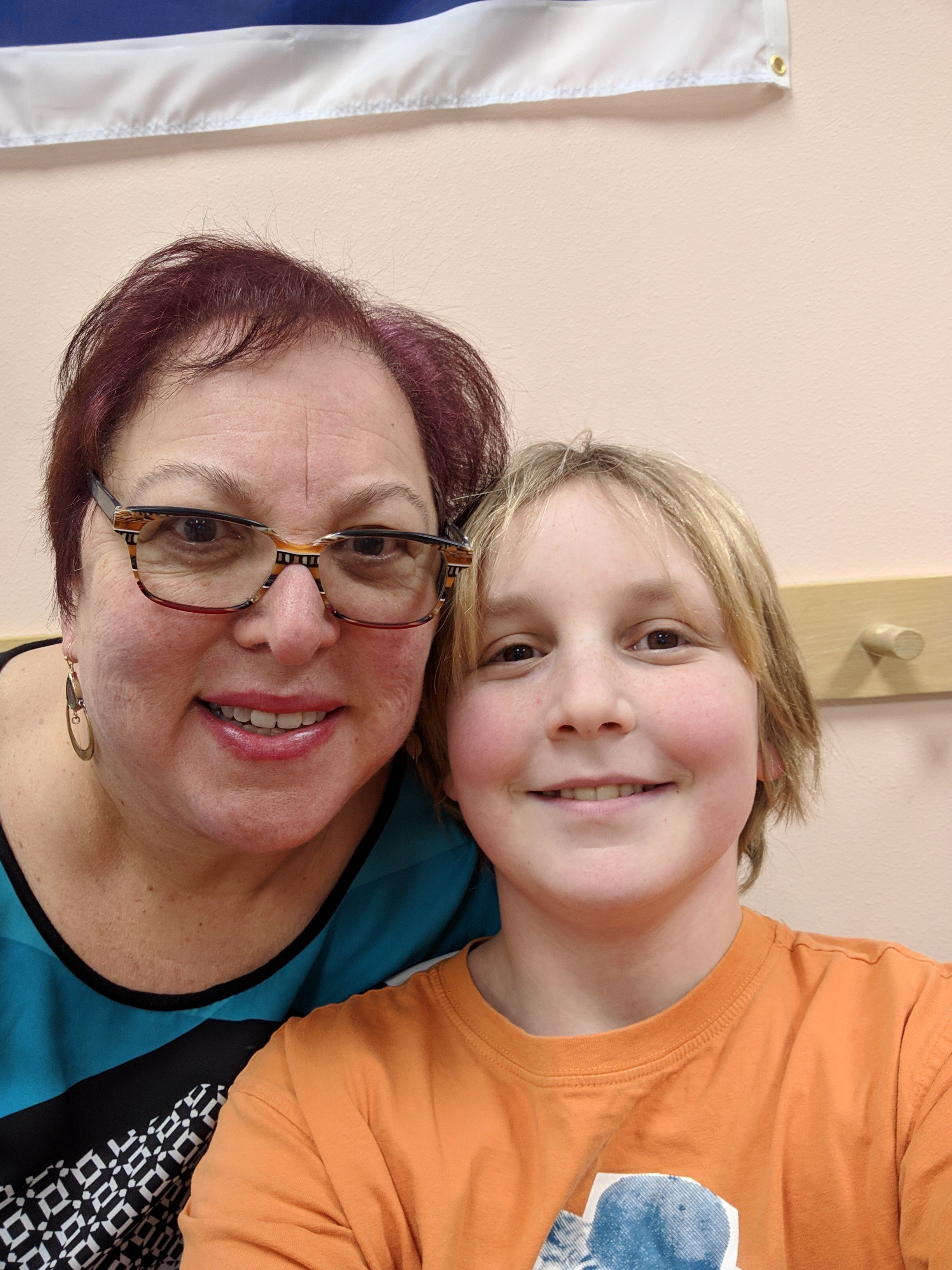 11 Oct

A Grand Educational Program

G2 allows grandparents to bond with their preteen grandchildren through meaningful Jewish experiences and provides a platform for the grandparents to pass down their legacy, Jewish values and love for Israel.

"I felt like it was important to be able to pass on my Jewish roots and values to Levi in an organized and concrete way," said Kay. "When my daughter, Levi's mom heard about G2, it sounded like a perfect experience for Levi and me."

The grand pairs learn together monthly, culminating in a weeklong trip to Israel.

A practicing Reform Jew, Kay taught second grade for many years in a supplemental religious school. The focus was for students to learn to read Hebrew, though she admits she has little Hebrew vocabulary and her Hebrew reading is slow. In contrast, Levi is attending Milwaukee Jewish Day School and will become a Bar Mitzvah in June 2020. While Kay's Jewish upbringing and adult involvement differs from how Levi is being raised, through G2, a stronger Jewish connection has been introduced to their relationship. And together they will get to go to Israel, each for the first time, this winter.

"As neither of us has been to Israel before, getting to experience it for the first time together is really special. It will be a week of making precious memories," said Kay.
"I felt like it was important to be able to pass on my Jewish roots and values to Levi in an organized and concrete way,"
In addition to Kay and Levi, Lloyd and his wife, Sheri, will also be on the trip with their 12-year-old grandson Jack as fellow participants in the Milwaukee cohort. For them, the learning portion of the program was a bit challenging as Jack resides in Washington, DC, but they managed through long-distance learning and determination as they were eager to transmit their Jewish values and connect more closely with Jack.
"Jack has never been to Israel and this will be our first time traveling with Jack alone, without the rest of his family," shared Lloyd. "I'm looking forward to Jack getting a sense of the huge diversity of the Jewish people and understanding how Jewish culture really is what ties us together as a nation."
The G2 program, an initiative of Partnership2Gether (P2G), was introduced last year and was a resounding success in Miami, FL; Cincinnati, OH; and Greater MetroWest, NJ, with their Israel partnership "sister city" pairings participating as well. The second cohort this year was launched in Milwaukee, WI; Pittsburgh, PA; Rochester, NY; Broward County, FL and Sydney, Australia, together with Israel partnership cities.