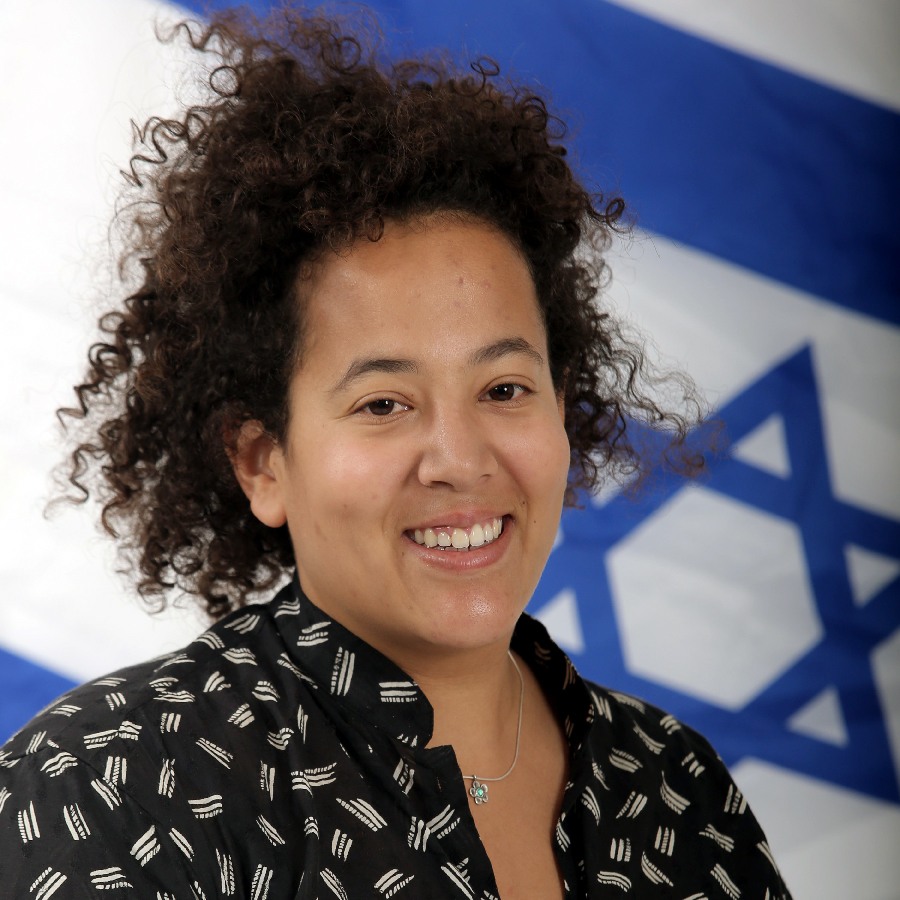 05 Jan

A Bridge Between Ethiopian Israelis and American Teens

A Bridge Between Ethiopian Israelis and American Teens
A new partnership that was launched during the coronavirus is building connections and understanding between American Jewish and Ethiopian Israeli teens via Zoom

In mid-2020, when it became clear the coronavirus wasn't going away quickly and people needed to adapt to engaging in more online activities, an idea was born, explained Nitzan. Nitzan is the Jewish Agency central Shlichah (female Israeli emissary) in Washington D.C. who has worked predominantly with the Jewish youth movement organization BBYO and Maccabi World Union for the last two years.

BBYO and the Ethiopian National Project (ENP), an organization in Israel that works to ensure the successful integration of Ethiopian-Israelis into Israeli society, joined together to launch Bridges Buddies. The initiative is a Federation-supported ENP program that helps ENP participants improve their spoken English and allows American Jewish teens to learn about Ethiopian Jewish culture.

"The Director of International Relations of ENP, Grace Rodnitzki, is a BBYO alum and I'd met her a few years ago at a convention," recalled Nitzan. "When Corona hit, we got to talking and we discussed the concept of Bridges Buddies. Bridges Buddies is special in that it connects Ethiopian Israelis to Jewish American teens in a unique peer to peer experience."

Bridges Buddies participants met on Zoom every other week over the course of two months. The first cohort over the summer consisted of about 20 teens in 10th and 11th grades from the paired Partnership2Gether cities Baltimore and Ashkelon. Teens in the expanded second cohort in the fall hailed from Baltimore, Michigan and Migdal Emek — with about 20 participants per city. The Detroit ShinShinim (teenage gap-year Israeli emissaries) were also a part of the second cohort.

"We got to hear about different Jewish cultures and share interesting stories that have inspired us so much," said one of the ShinShinim. "We look forward to continuing to be part of this program. It gave us different perspectives and ways to look at Ethiopian Israeli and American Jewish societies."

The teens were complete strangers before the Zoom calls. But after weeks of discussing various cultural norms, sharing about American Thanksgiving and the Ethiopian Sigd holiday, reflecting on the differences between Israel and the USA, celebrating Hanukkah online together, playing games and more, they had become friends and really built connections.

"Before the program, some of the American teens hadn't really heard of or met Ethiopian Israelis, they didn't know about Ethiopian Jewish culture… so they really learned a lot," shared Nitzan, who facilitates the calls and handles the American-related logistics. "And on the other side, the program really helped the Ethiopian Israeli teens with their English skills and exposed them to Jewish life overseas."

"It was really eye-opening and educational. It was a great way to meet new people and learn about different Jewish cultures and practices," said an American participant. "I really enjoyed the conversations that happened and left the program with a broader perspective on what it means to be Jewish."

"It was an amazing program with amazing people," an Ethiopian Israeli participant added. "I enjoyed every minute of it."

The third cohort will kick off sometime in early 2021; participating communities are still to be determined.