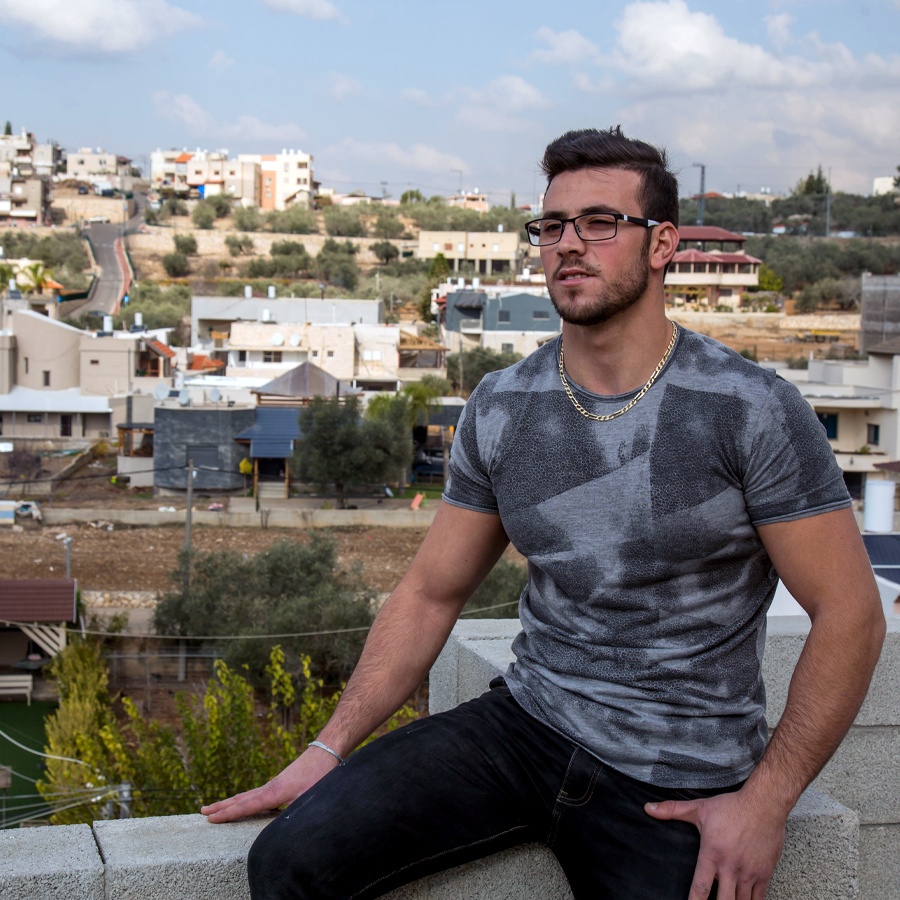 19 Feb

Druze Officer Grateful for Help after Terror

After Terror, Druze Intelligence Officer Grateful for Help
After his family received assistance from the Fund for Victims of Terror following his brother-in-law's killing, Knan Trudi decided to give back.

When Knan Trudi's brother-in-law, Zidan, was killed in a terror attack in Jerusalem, his family received prompt assistance from The Jewish Agency. Knan, from the Druze village of Kisra-Samia, later joined his sister on visits to US Jewish communities that supported his family, and went on to become a Jewish Agency emissary (Shaliach) himself.
A very meaningful bond has developed between us, and I know I will always be in touch with The Jewish Agency.
Knan's sister was married to Zidan Saif, an officer in Israel's national police force who happened to be patrolling in Jerusalem's Har Nof neighborhood near the Kehilat Bnei Torah synagogue on the morning of November 18, 2014.
Palestinian terrorists entered the synagogue and began to attack the worshipers with knives and a gun. Zidan responded immediately, entering the synagogue and trying to subdue the attackers. He was shot in the head, and he died later that day at the hospital.
Following Zidan's passing, his widow, Rinal, and Knan got to know both The Jewish Agency and the American Jewish community.
"My sister, the widow – Rinal – became connected with [The Jewish Agency's] Fund for the Victims of Terror," Knan recalls. "The families of those who were murdered gave the family much support. Donations were sent. American Jews came to our village. They even invited us to come to the United States to tell the story of the family and my brother-in-law Zidan."
"My sister flew to Los Angeles, New York, and Washington to meet and talk to the American Jews who had invited her. She gave a speech there," Knan explains. "I joined her on the flight to Los Angeles. A Jewish Agency employee named Dov also joined us, and he told me that there are summer camps to which The Jewish Agency sends counselors. He suggested that I apply." Knan applied and was accepted. Soon enough, he flew to Colorado to start working at the summer camp.
The campers learned about Knan's story, about his brother-in-law's sacrifice, and about Israel's Druze citizens. At the same time, Knan learned a great deal about the Jewish community around the world, including its various movements and issues.
"The children asked if I was Jewish. I told them I wasn't, and that sparked their interest. They started asking me questions…. I told them about my village of Samia... I mostly listened. And, I talked about Zidan. That was great, and it did me good."
Knan is extremely grateful for the connections he made while serving as a Shaliach. "A very meaningful bond has developed between us, and I know I will always be in touch with The Jewish Agency," he declares.
Knan now works for Acharai – Follow Me, a Jewish Agency-sponsored preparatory course for military service combining physical and mental preparation with leadership training.