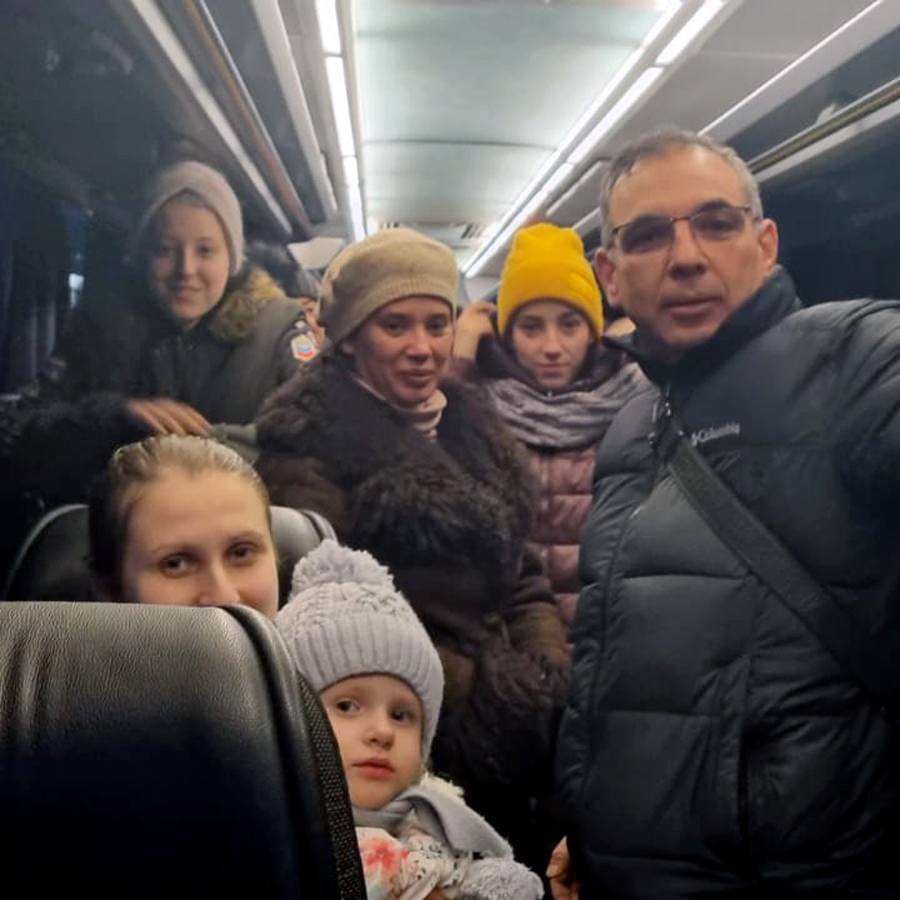 01 Mar

After Two-Day Journey, 14 Ukrainian Jews Make it to Poland

After Two-Day Journey, 14 Ukrainian Jews Make it to Poland
A 48-hour journey of immigrants from Ukraine ended in an emotional meeting with Jewish Agency Shlichim (Israeli emissaries) at the border.

A group of 14 women and children who left Lviv on Saturday night arrived at the border crossing with Poland on Monday night, February 28, after a 48-hour bus ride.

Since Russia invaded Ukraine last week, the roads leading to the border crossings with Ukraine are crowded with traffic jams. Many of the drivers and passengers have even abandoned their vehicles, preferring to continue the journey on foot, creating human congestion on the roads.

The group of women and children was forced to leave their spouses and fathers behind due to the government's ban on men aged 18-60 leaving Ukraine. On Saturday evening, they set out from Lviv, which on normal days would be a trip that takes a maximum of about three hours. They had no idea their journey would be much longer than that, only ending two days later when they finally met up with Jewish Agency emissaries Raffael 'Rafi' Heltzer and Shlomo Azarov, who had kept in touch with the women throughout the trip.

"This weekend, before we evacuated with the embassy staff from Lviv, I was in touch with a mother and daughter who were part of the group. Throughout their journey, they updated me on their progress; how many more buses were ahead of them, how long they estimated the trip would take," shared Rafi. "When we finally met at the border crossing, we just could not stop the tears. We never imagined it would take so long!"

The members of the group told Rafi and Shlomo that along the way, Ukrainian citizens from the nearby villages came out onto the road, bringing them food and drinks. The Ukrainian bus driver also continued to smile and support the passengers throughout the journey, despite the difficult conditions and the fact that his personal family is also under fire in Kyiv.

"It's a humanitarian disaster," Rafi said. "The situation is deteriorating, whole convoys of women and children are en route to the border crossings. We get thousands of phone calls and inquiries a day and are trying to help as much as we can, but it's been very hard to impossible to reach everyone. I'm so glad this group's journey ended safely and thankful I was able to meet them."

Since safely arriving in Poland, the group of mothers and children have been taken care of by The Jewish Agency. They all plan to immigrate to Israel in the coming days.
Hear from Raffael at the Poland-Ukraine Border: