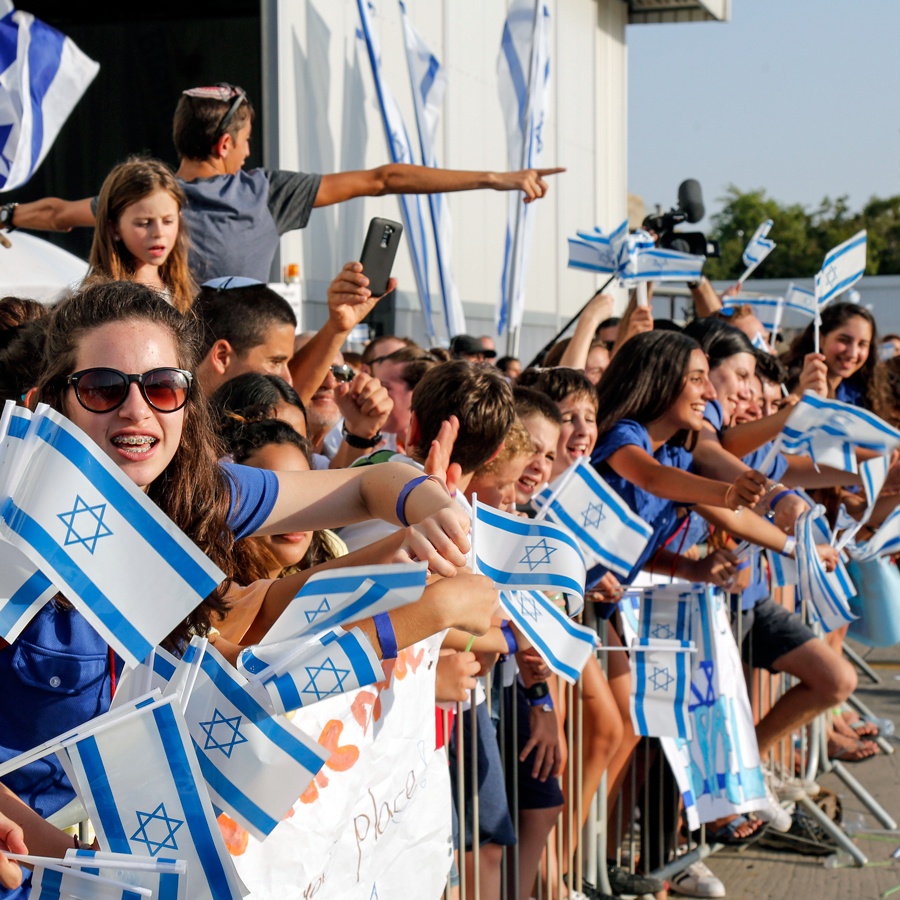 01 Apr

Aliyah In 2018: Behind The Numbers

Israel and around the world

Aliyah in 2018: Behind the Numbers.
30,000 immigrants – that's a lot of people. Here, we introduce you to four of them.

More than 30,000 people made Aliyah (immigrated to Israel) in 2018. They came from around the world: over 19,000 from the former Soviet Union, nearly 4,000 from Western Europe, 146 from Eastern Europe, nearly 3,400 from the US and Canada, and 1,644 from Latin America. And nearly 360 came to Israel through covert "Aliyah of Rescue" operations in Turkey and the Middle East.

For each one, The Jewish Agency was there to provide pre-Aliyah guidance, a ticket to Israel, and post-Aliyah absorption programs.
From the moment I got off the plane and set foot in Israel, I felt safe. It is hard to put in words what I feel here but I am always smiling.
Among them was Debbi, a 29-year-old psychologist from Cordoba, Argentina. She was a counselor in the Zionist youth movement Chelutz HaMerchav, and fulfilled her own Zionist dream in January of 2018. "I felt, all my life, that Israel is my home," she said. "From the moment I got off the plane and set foot in Israel, I felt safe. It is hard to put in words what I feel here but I am always smiling."
There was Shai, 42, who emigrated from Madrid in October of 2018 and is living at The Jewish Agency's Nurit Absorption Center while he studies Hebrew. Shai worked in fashion design for films in Spain. Today he is training to be a manager at an Israeli television network, and is looking forward to celebrating his first Passover in Israel.
There was Vladamir, who made Aliyah from Russia. He enrolled in The Jewish Agency's Ulpan Etzion program in Ramle – and discovered that two other students, a couple from Belarus named Ivan and Natalia, were his cousins. The three all now live in Ramle and have shared custody of a dog.
And there was Anna, from Ukraine, who knew nothing about Judaism while growing up, but fell in love with the country while on Birthright and then enrolled in Masa Israel Journey. She is now flourishing at the Ulpan Etzion center in Jerusalem, where she has fallen in love with another immigrant, a physicist who hails from Russia. "I came to Israel alone, with no relatives, and my only family here were the students at Ulpan Etzion. I remember the first time I visited the Western Wall, how excited I was to be there. I asked for success, for a partner, for love, and everything I wanted is happening now."
"Every Jew who comes to Israel and establishes a home here completes another piece of the wonderful mosaic of the Jewish people in their historic homeland," said Jewish Agency Chairman of the Executive Isaac Herzog. "After 70 years of the state's independence and the tremendous number of olim who have already made it to Israel, the potential for even greater Aliyah remains significant, and The Jewish Agency will continue to work to achieve that goal."
Note: This article refers to olim those who have changed their status in Israel and others who have made Aliyah through The Jewish Agency. Please note that the 2018 statistics are subject to change based on updated data during the first half of 2019.