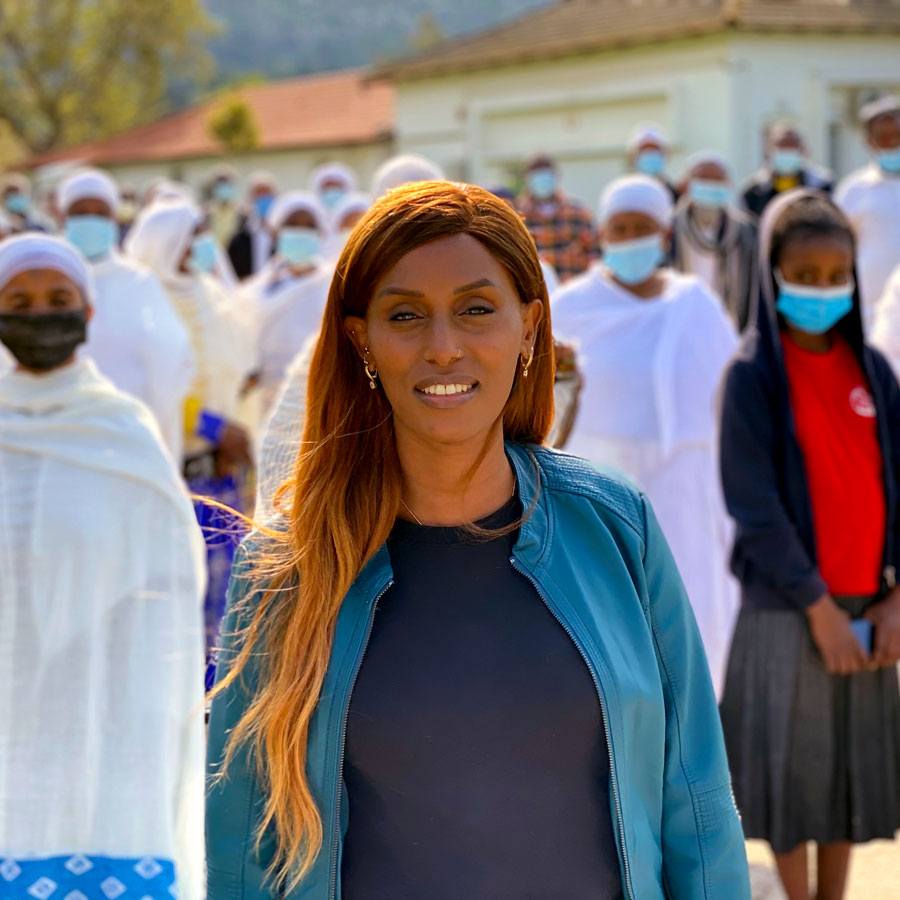 08 Mar

An Extraordinary Full-Circle Shlichut

Shira Safrash Aman was born in Ethiopia and made Aliyah when she was six years old through Operation Solomon. Her older sister was left behind with her husband but was able to reunite with her family in Israel after only a year. This period, though relatively short in comparison to many other Ethiopian Jews' stories of families being separated, seemed like an eternity for Shira's family.

Her connection to olim (immigrants) from Ethiopia drove Shira to work at The Jewish Agency's Absorption Center in Bet Alfa (near Afula). And in 2020, 30 years after she made Aliyah, she had an opportunity to come full circle and get real closure.

Operation Zur Israel was facilitating the Aliyah of 2,000 Ethiopian Jews who had been waiting in Gondar to reunite with family members in Israel after over a decade of separation. Shira chose to help with the Operation by going on Shlichut (emissary service) for three weeks to Ethiopia to help with the logistics of such a big and important undertaking.

She left three children behind at home; her older daughter, Liel, is a ShinShin (service year Israeli emissary) in Seattle. However, when Israel closed Ben Gurion Airport in early 2021 due to the increased risk of coronavirus variants, her three-week Shlichut extended to two months in Ethiopia. Throughout her stay in the country, she appreciated the chance to help other Ethiopian families make Aliyah, just as hers did 30 years ago.
Meet the incredible Shira Safrash Aman: