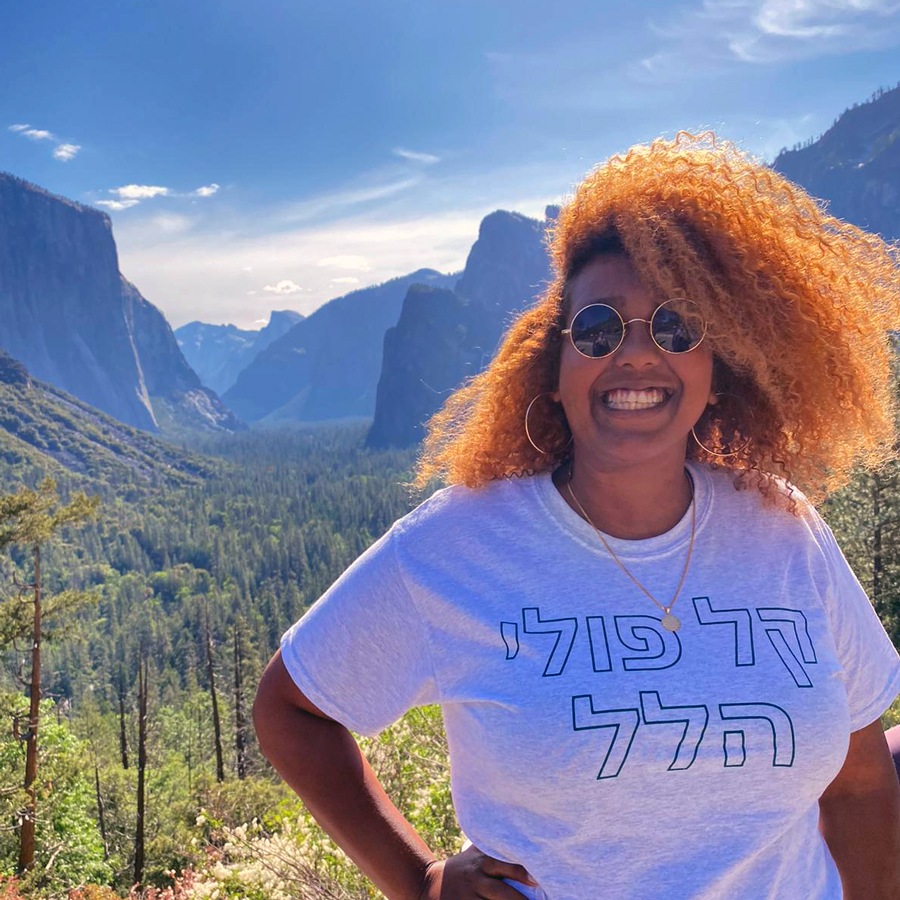 15 Sep

Bringing Israeli and Jewish Diversity to Life

From a young age, Rachel, now 28, was intrigued by the idea of Jews living outside of Israel and how it felt to live as a Jew in a non-Jewish country. When she learned about The Jewish Agency's Shlichut (emissary) program, she knew she wanted to be a Shlichah (Israeli emissary).

"As a student at Hebrew University in Jerusalem — where I earned a B.A. in International relations and Communication & Journalism — I was deeply involved in Hillel and got to interact with a lot of American Jewish and non-Jewish students. That was when I realized how little many Americans, including the Jewish ones, know about the diverse society in Israel," Rachel said. "In the US, the expectation is that Jews are white. I decided I wanted to be a Shlichah not only to educate World Jewry about Israel but also about the existence of racial Jewish diversity."

Rachel grew up in Afula, a city in the Northern District of Israel, born to Ethiopian-Israeli parents who immigrated to Israel in 1991 through Operation Solomon. Coming to the US on Shlichut was her first time in America. She was also the first Campus Israel Fellow/Shlichah to serve the San Luis Obispo Hillel at California Polytechnic State University.

"While other Israel educators try to bring Israel into their spaces as much as they can, the Shlichim embody Israel itself, and they bring Israel to life in the most authentic way. Shlichim are a consistent reminder of Israel and also act as a firsthand informational resource regarding daily life in Israel," explained Rachel. "My biggest educational goal going into my Shlichut experience was to expose students to the diversity present in Israeli society."

Rachel planned and participated in a panel made up of Ethiopian-Israeli Israel Fellows and emissaries, including peers serving in Philadephia, PA; Portland, OR; and New York City, NY.

"We talked about how it feels to live in the US as Israeli Black Women. This panel was truly eye-opening for my students since they never thought of me as a Black woman in the US, but only an Israeli who also happens to be Black," recalled Rachel. "I was proud to be able to show my students a different Israeli experience: the Israeli-Ethiopian one, and educate them about Israel's diversity."

After two years in the role, and with her Shlichut term over, Rachel is glad to say that she was able to create such meaningful and touching relationships with students and community members.

"I believe that sometimes all it takes to have a positive impact on one's relationship with Israel is a positive and engaging interaction with a Shaliach," Rachel shared. "I served as an Israel Fellow in a small town, where most of the people had never met an Israeli in their life, so it's great to know that just by being me, I already had a big impact on what they thought Israelis were like."

Upon her return to Israel, Rachel plans to pursue her Master's degree in International Relations and live in Jerusalem or somewhere in central Israel. Career-wise, she'd like to work with World Jewry, or perhaps get a job in international relations, to continue to build on the impact she had as an Israel Fellow.