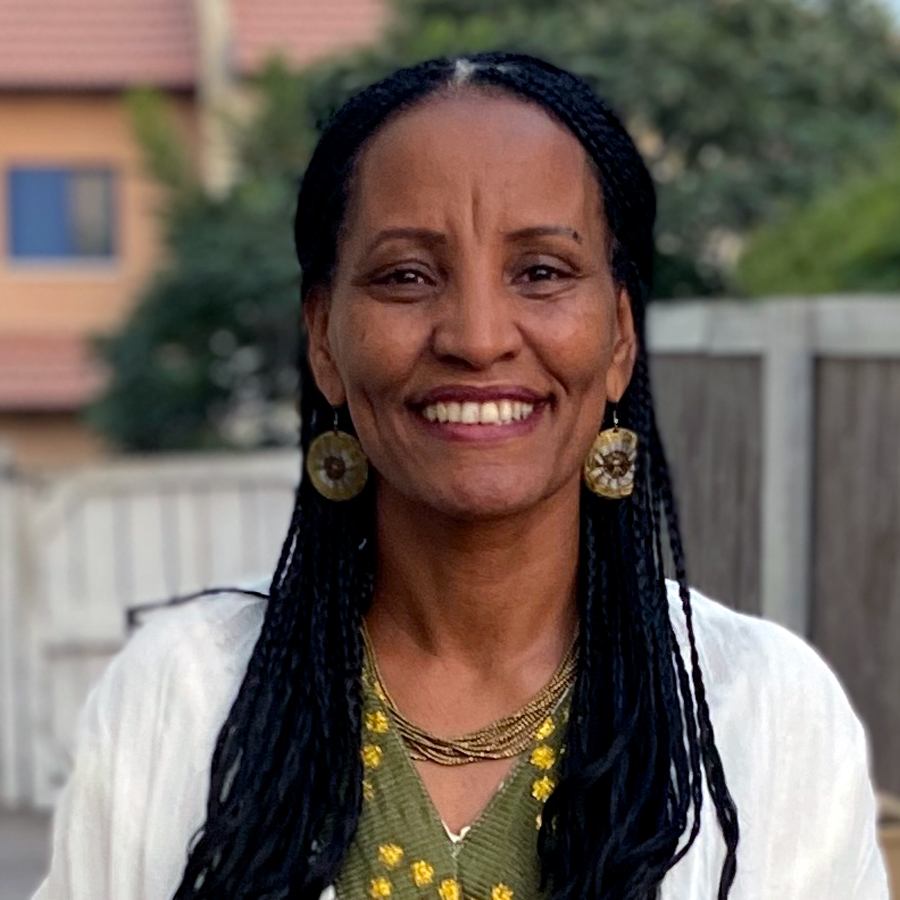 27 Oct

Bringing Sigd to America

Until she was about four years old, Sigal lived in a village in the Gondar region of Ethiopia. Then, her parents heard a rumor that if they were able to get to Sudan, there was a real possibility that from there they'd be able to go to Israel. On just a rumor, they left everything behind.

"We left our home, our animals, practically everything and set out," recalled Sigal. "One of my brothers was out working and we weren't able to wait for him so we just left, which I know now was so hard for my parents. We walked from village to village until we reached the one nearest to the Sudan border, and from there, it took us seven weeks to walk by foot to Sudan."

In Sudan, they were met by an Israeli agent helping with the operation. He led Sigal's family to a refugee camp where they waited for six months. It was Hanukkah time and the family had just sat down for Shabbat dinner when their door flew open and they were told it was time.

"We left the dinner on the table, gathered our things and went to where we needed to wait for the flight," Sigal said. "I don't remember very much from my time in Ethiopia but as we waited for the flight, sitting with babies, elders, etc, there was such silence. It was like everyone was holding their breath. Then we were told it was time to board the plane and we couldn't believe it. A thousand-year dream came true in our lifetimes."

Sigal was five-and-a-half years old when she made Aliyah. The family stayed at an Absorption Center and it was there, after the next operation facilitated more Ethiopian Jews making Aliyah to Israel, they were reunited with the brother left behind.

Though Sigal and her parents and siblings were all living in Israel, they never stopped celebrating the Sigd holiday. Sigd, which is derived from the Hebrew word for '"worship," occurs 50 days after Yom Kippur, and is an ancient Jewish holiday thought to be the date that God first revealed himself to Moses. It's most commonly celebrated today amongst the Ethiopian Jewish community.

"Sigd is a time for renewing our covenant with God and is a day of prayer, fasting, purity… It's about accepting the Torah and yearning for Jerusalem," explained Sigal. "The principles of the day are about the unity of the community and people of Israel and the idea that we carry each other and care for each other. It's a day to remember that Ethiopia is a temporary station, and Jerusalem is home."

"That's why even after Ethiopians make it to Jerusalem, we continue to celebrate Sigd in Israel," Sigal added. "Because while our dreams have come true, there are so many others still dreaming of coming to Jerusalem — so we pray for them that their dreams become reality."

Today, Sigal, The Jewish Agency's Northeast Regional Director for the U.S., is hoping to start the conversation about the Sigd holiday in America.

"Sigd is not just an Ethiopian Jewish holiday, it's really a Jewish holiday in general and should be celebrated everywhere," shared Sigal. "The principles of the day are still relevant, probably now more than ever, and I want people to know about Sigd, understand the meaning of it, and want to incorporate it into their lives."
Sigd: A Virtual Celebration of Jewish Unity took place on November 3, 2021, featuring guest speaker Rabbi Dr. Sharon Shalom and guest artist Aveva Dese, moderated by Sigal Kanotopsky. Watch the recording of the event below.
Sigd: A Virtual Celebration of Jewish Unity (November 3, 2021)