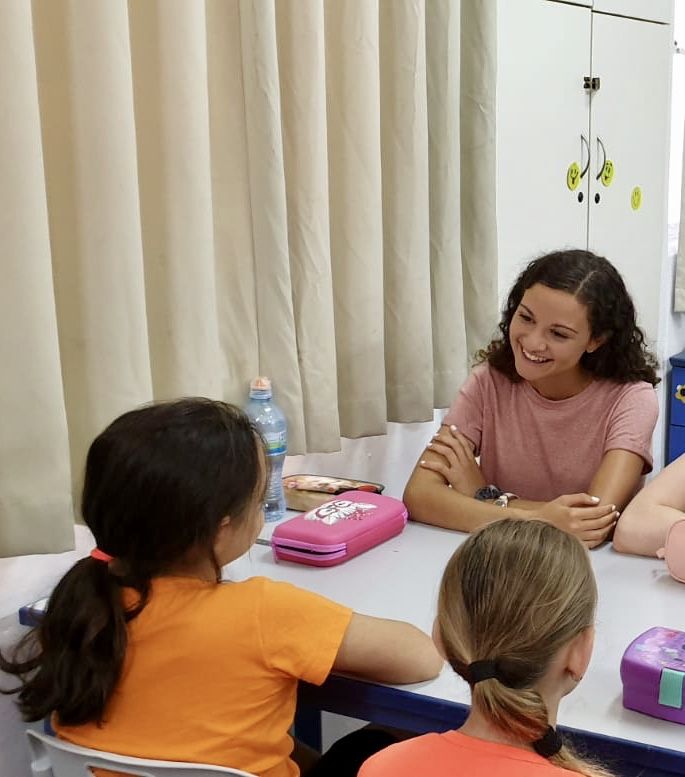 09 Jul

Building Connections and Understanding

Building Connections and Understanding
"It is crucial for Israelis and Jews outside of Israel to understand one another. We are all one family."

When Ariana was 20 and on a Birthright trip to Israel, she found that the most meaningful part of the experience was forming relationships with the Israelis who accompanied the participants. Through real conversations and the connections that she formed, Ariana began to feel a deep love for, and even a responsibility to, Israel.

Originally from San Antonio, Texas, Ariana, now 22, graduated from the University of Texas at Austin with a B.A. in Theatre and Dance. She grew up in a Zionist family, but it wasn't until she returned to the States from Birthright that she became immensely involved in all things Israel on campus, recognizing that her passions now lied in Israel advocacy. A friend told her about Masa Israel Journey, and after doing some research on their various programs, Ariana knew that Masa was the next step for her.

Ariana chose to do the Masa Israel Teaching Fellows (MITF) track, teaching English to elementary school students in Bat Yam.

"Participating in this program was one of the best decisions I have ever made," shared Ariana. "Getting the opportunity to fully immerse yourself into Israeli society, learn and experience a different culture, while simultaneously contributing to the greater society, was the most rewarding experience."

In addition to providing Ariana the chance to gain valuable classroom teaching skills, it also allowed her to experience and understand cultures and people that are different from her own — and spread knowledge of her own culture and Jewish identity.

"I think there is a great lack of understanding between people of different backgrounds; one of the most important things that Masa is doing is bridging the gap between Israelis and Diaspora Jews. When I first met my students, they were shocked to find out that I'm Jewish," recalled Ariana. "Even four months into the year, they still asked me if I knew what Chanukah was and were surprised when I wished them a Shabbat Shalom."

"It is crucial for Israelis and Jews outside of Israel to understand one another," she continued. "We are all one family, we all have similar values, and we all have many unique qualities to share with each other. Masa is allowing for those connections and a deeper level of appreciation to be established."

When she finished MITF, Ariana wanted to continue contributing to the greater community and connecting Israelis to global Jewry. Today, she is working towards an M.A. in Education, specializing in Jewish Education, from the Hebrew University of Jerusalem.