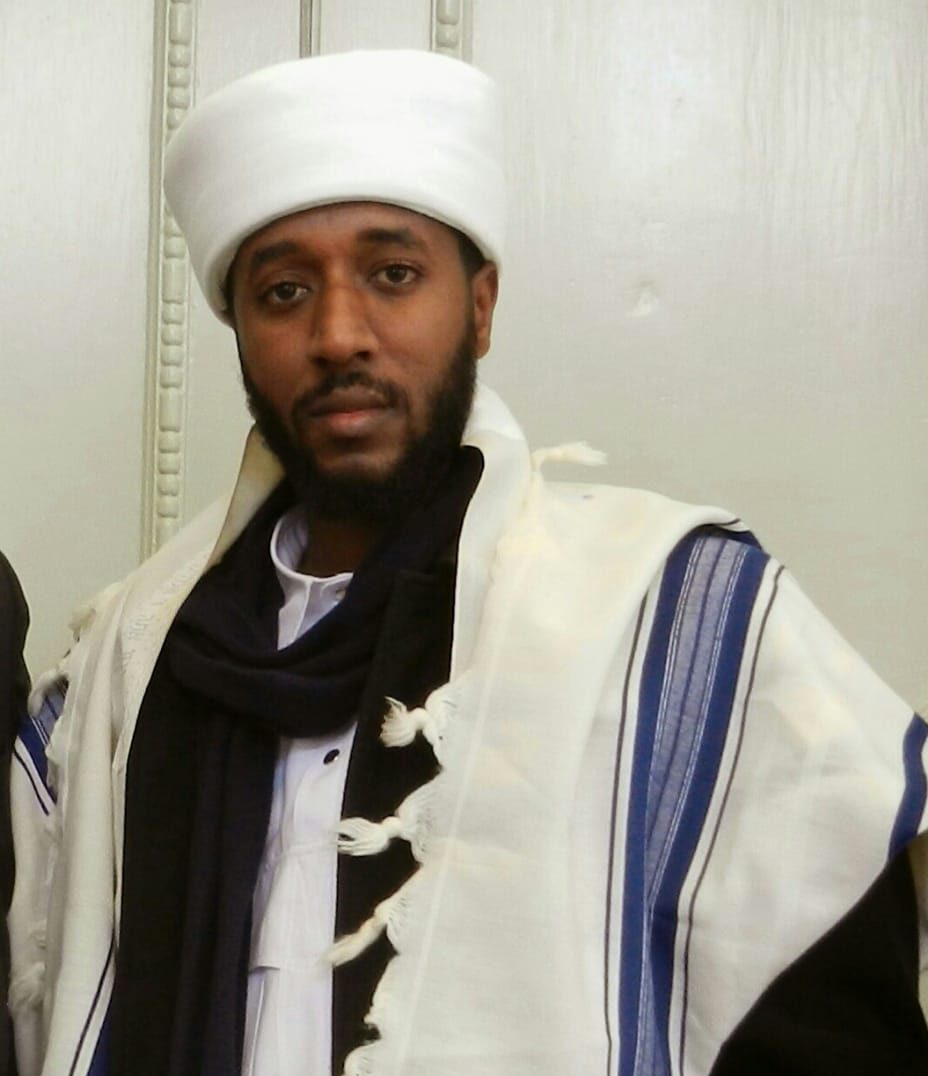 02 Nov

Celebrating the Unique Holiday of Sigd

Born in the northern Israeli city of Karmiel, Qes Efraim is the first Israeli-born Qes, or Kohen in Amharic, the traditional spiritual leader in the Ethiopian Jewish community. His parents made Aliyah to Israel as part of 1984's Operation Moses; Qes Efraim's father, Qes Zion Lawi, as well as his grandfather, were also both Qessotch (plural of Qes). Qes Zion served as the religious leader of the Ethiopian Jewish community (the Beta Israel) of Karmiel and encouraged his son to follow in his footsteps, officially naming Qes Efraim at age 13 his future successor.

Qes Zion passed away three years later, but Qes Efraim continued his religious training under two prominent Qessotch in southern Israel, learning the long-standing prayers, laws, and customs of Ethiopian Judaism. After completing his military service, Qes Efraim married his wife, Fasika, and was ordained as a Qes. His decision to become a Qes signified that the ancient Ethiopian Jewish religious tradition might nonetheless endure in the state of Israel. Since he became Qes, 15 young Ethiopian Jews have been ordained, thus reviving the Qes institution in Israel.

He now serves the Ethiopian Jewish community of Karmiel and those nearby, teaching and facilitating the community's traditional observances, including weddings, funerals, and memorials, as well as the ritual slaughter of animals. And as an Israeli-born Qes, he feels a special responsibility to keep alive the traditions and practices that Jews maintained in Ethiopia, including celebrating the Sigd holiday.

Sigd is an ancient Ethiopian Jewish holiday that has been observed for centuries. It is held 50 days after Yom Kippur and centers on the idea of accepting the Torah and yearning for Israel and the Temple.
To celebrate the Sigd holiday, The Jewish Agency's New York Shlichim (Israeli emissaries) Delegation and the UJA Federation of New York, in partnership with the Story of a Journey program in Israel, are hosting two Salon events with Qes Efraim on November 12, 2020, one at 12 p.m. and one at 7 p.m.
"The Sigd holiday for me has a lot of meaning. My dad used to take me to Jerusalem to celebrate," said Qes Efraim. "It's a very unique holiday. To celebrate Sigd in Ethiopia, Jews would go to a high mountain and pray in the direction of Israel, towards Jerusalem. In Israel, Jews go to Jerusalem and pray for the Ethiopians who are not yet here and for those who died on the way."
Traditionally, members of the Beta Israel community fast on Sigd, read from their scriptures, recite psalms, and pray for the rebuilding of the Temple.
"Sigd is about hope. The hope of living in Israel and rebuilding the temple. Until the day that happens, we need to keep our Jewish and Ethiopian identities alive and thriving," shared Qes Efraim. "The holiday may have started as an Ethiopian holiday but it's now a Jewish one and meant to encourage Jews all over the world to strengthen their identities and be a light unto the nations."
Since 2008, Sigd has been recognized as a state holiday in Israel. Today, it is celebrated for an entire month leading up to the actual day, and it is an opportunity to raise Ethiopian Jewish visibility and educate Israeli Jews about Beta Israel customs.