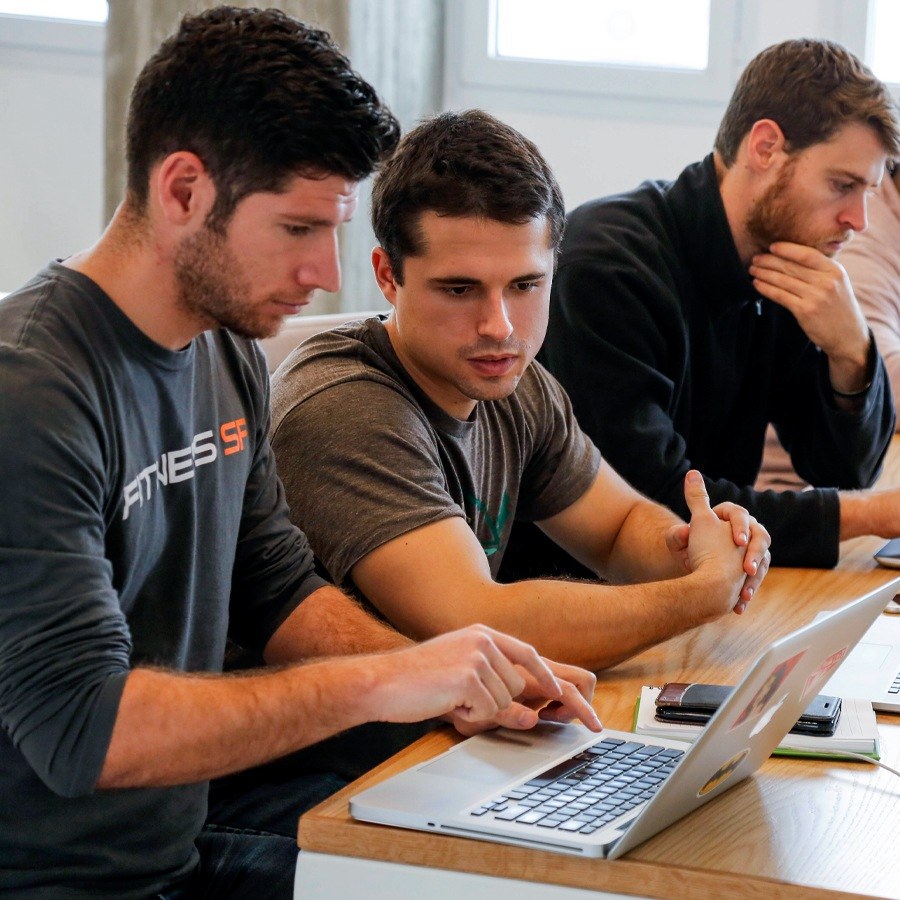 21 Feb

Coding The Next Iron Dome

Tech Challenge Experience is one of three tracks in an exciting new program set to disrupt the world of Israel engagement, Jewish innovation, and professional networking in the high-tech space. It is part of Israel Tech Challenge, a cooperation with The Jewish Agency, the Prime Minister's Office, and private and corporate donors. The Challenge is an expert-driven continuum of Israel experiences, connecting Jewish students and young professionals with Israeli tech companies and mentors. The program is meant to enrich and/or launch their careers in the computer science industry.

In the summer of 2014, war or no war, saw not only the arrival of two different Tech Challenge Experience cohorts, but also the launch of Tech Challenge Interns (in conjunction with Onward Israel)— a 6-week program placing tech superstars at top Israeli and international companies, such as Checkpoint, IBM, PayPal, WIX, and Google. Participants are truly global, hailing from the US, Argentina, Uruguay, France, Brazil, the UK, Canada, Australia, and Switzerland.

It started with the best and brightest young programmers hiking Israel together. Then they started visiting top tier companies, meeting with industry luminaries, and creating some insanely innovative products in a 36 hour hackathon. The products they created included: wearable sonar for the blind, 3D perspectives for honest social media reporting, and an app for personal security awareness.

"Building Brilliant" was the theme of the day-long hackathon, culminating in what was supposed to be a rooftop cocktail party. Because there was a war going on, they stayed indoors. It became more of a meet-and-greet.
When the siren sounds we go and code in the shelter, and then we just move on.
Resilient, entrepreneurial words from one of around 20 young superstars handpicked from hundreds of applicants to join the third cohort of Tech Challenge Experience. Participants hailed from universities such as Johns Hopkins, Carnegie Mellon, and Oxford, and companies such as Siemens and Facebook.
The event's winning app, TrafficLite, would place cameras at intersections to control traffic signals on the basis of real traffic and pedestrian data, virtually eliminating both waiting for no reason and traffic congestion.
It is clear that there is every possibility that one of the people in the room could be the next Iron Dome inventor, and that their time in Israel has made them even more connected to the possibility of doing something big. Says Nazar, 28, of Seattle (born in Ukraine): "This was much different than my Birthright trip because it was an Israel experience in a way that was professionally relevant for me. Israel is a really easy ground for new ideas. There are a lot of different kinds of people from all over the place—it's like a melting pot for growth, with a network of Jewish synergies. And with no natural resources, people know that human ingenuity is all you have here. In the desert, you artificially create life. That's very motivating. That's part of the culture."