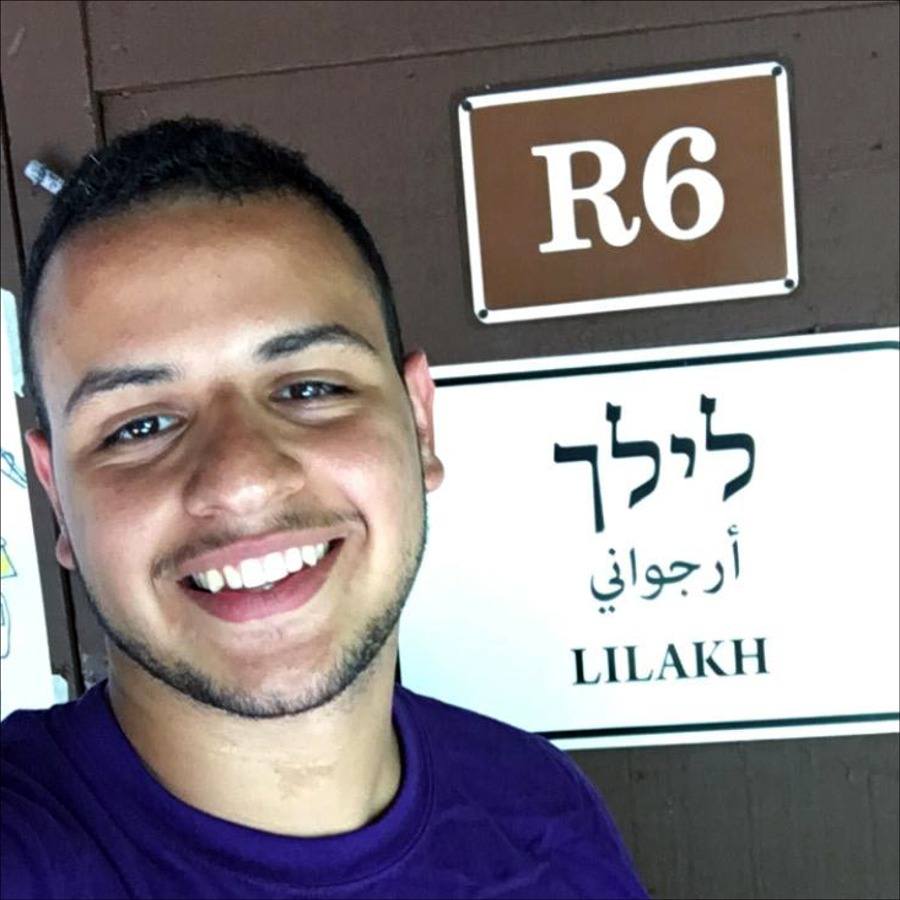 01 Jul

Elihay, Summer Camp Shaliach
Trying New Things | July 19, 2021
It felt like just a second, but the first week passed quickly and now the second one has arrived. We started the second week by celebrating the fourth of July. We had a barbecue and fireworks above the lake at camp. Some of the campers had never seen fireworks in their life or had only seen them a few times so it was an exciting experience for all. I told them that the fireworks remind me of my home, Israel, and the fact that my family and I go each year to see fireworks and also meet my cousins.
Throughout the rest of the week, I found out just how many American sports I don't know at all or don't know their rules for. My campers were shocked that I'd never heard about the game "Gaga" and that I didn't know the rules of football. However, this motivated them to teach me how to play every game and also to show me how good they were at these sports.
On one of the evenings this week, we had a campfire with everyone in our cabin. We sang songs together and roasted some marshmallows on a stick — I actually tried eating S'mores for the first time, a fact that really surprised the kids and made them interested in whether I liked it or not. And of course, I totally liked S'mores! 😉
This week we also learned how to count to 10 in Hebrew. The campers found it a bit difficult at first but now they feel really comfortable with it. I hope that from week to week their vocabulary in Hebrew continues to expand!
And So It Begins… | July 7, 2021
On Sunday, when the camp gate opened to the first car, all of the staff stood up, so excited that after two years the camp is back to normal. More and more cars arrived, bringing kid after kid that slowly filled up the grass that had been empty for so long. With the kids now at camp, the cabins filled with joy and voices, and my kids, in particular, are such a gift.
I'm a counselor for 5th-6th grades and I'm so happy about that. On the second day of camp, we all woke up an hour before the alarm just because we were so excited. One of my campers felt pretty shy about putting on his glasses, and when another camper saw that, he immediately took out a pair of glasses that he usually does not wear and put them on him so the other camper wouldn't be shy. Of course, thanks to him, the first camper put on his glasses.
It was amazing to see the love and acceptance my campers show to others and to their surroundings. And that's without any intervention or request from me. I did talk to that camper about being proud of his glasses and happy about them, but this first step of wearing them happened only thanks to his friend.
That one instance made me realize how much I won the lottery to be a counselor for this group of kids. My campers also really like Hebrew and every day we learn new words such as breakfast, food, sun, sunscreen, water bottle, mask, fun, games, circle, etc.
I really like to see their willingness to embrace Israel, whether it's by sharing with me stories about their last trip there or asking me questions about Israel and various locations within the country. Most of them are studying in Jewish schools or at least have a Jewish program in their school but I can still see they have so many questions and want to learn much more.
GET TO KNOW ELIHAY:
Why did you decide to be a summer camp Shaliach (Israeli emissary)?
I wanted to represent Israel and teach American kids about Israel in addition to teaching them Hebrew. I also wanted to expand my knowledge of Judaism in America and connect personally to American Jews.
Why do you think that Camp Shlichim are important?
I think that Shlichim are so important because we give campers a chance to meet Israelis in real life who prove that Israel is frequently not portrayed properly in the media. Plus, we help strengthen campers' Jewish identities.
What are you most excited about?
I am really excited to meet young Jewish Americans and hear their stories. I'm looking forward to learning about their Jewish communities and how they practice Judaism.
What's a fun fact about you?
People can recognize me by my laugh, it's pretty unique and funny! 😀