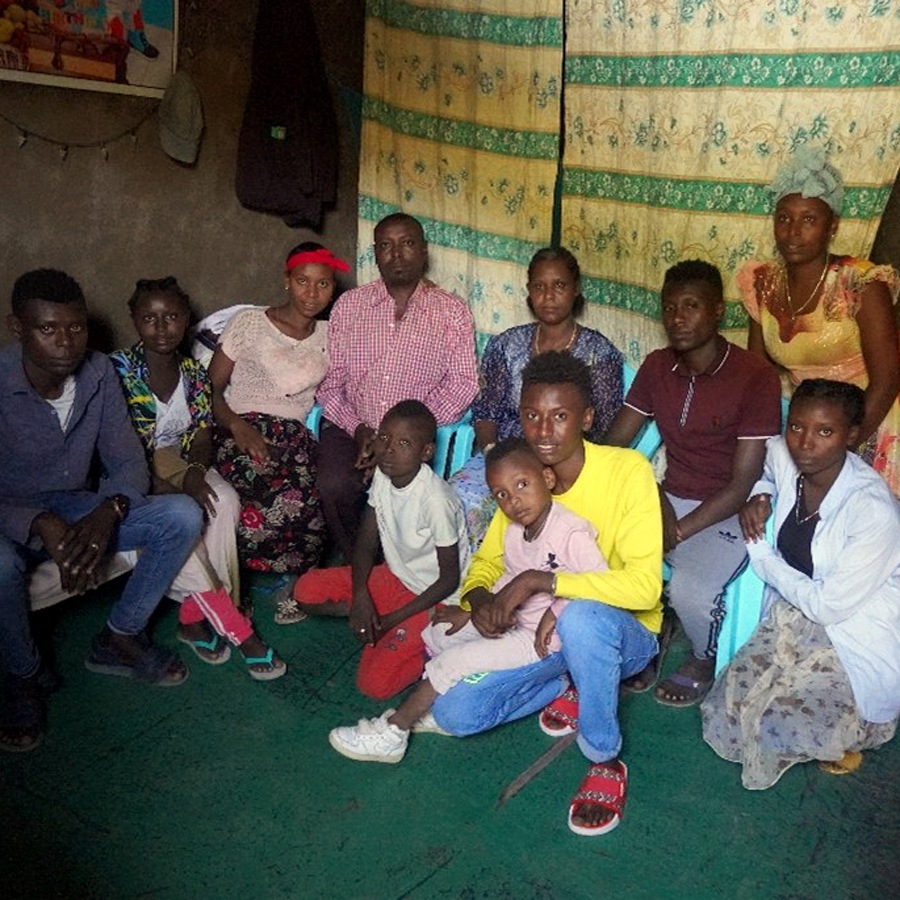 24 May

Ethiopian Aliyah: Azanu's Story

Ethiopian Aliyah: Azanu's Story
Nineteen years ago, Azanu's elderly mother got approval to make Aliyah; Azanu has been waiting to reunite with her, which has been hard on both of them. Soon, they will finally be together again, when Azanu immigrates to Israel in the coming days.

Azanu Geremay Melesa, 55, was widowed about 17 years ago. She had three children, aged 30, 21 and 15. A year ago, she lost her eldest son, Gramau Taga, who was killed in the civil war in Ethiopia; he left behind a wife and a 7-year-old daughter.

According to Azanu, her son enlisted in the army after many years of waiting to make Aliyah and losing hope of one day finally getting to immigrate to Israel. He was the backbone of the house, helping her support the family and paying the rent on their apartment. His death was a loss for them all on many levels.

In the past, she had various temporary jobs, some of which were very physical and hard. About three years ago, Azanu started working at the community center in Gondar, preparing food for babies and children (boiling milk) while waiting for Aliyah approval. The job helps her pay the rent.

Nineteen years ago, Azanu was separated from her elderly mother who immigrated to Israel. Until about a month ago, Azanu's mother lived in the Shoshana Absorption Center in Kiryat Gat but she recently moved to a public apartment in the city.

It's been difficult for both Azanu and her 85-year-old mother living in Israel to be without each other; her mother is without her children and grandchildren, and during the holidays she has been sitting alone at home for 19 years.

How does she feel about being able to immigrate to Israel soon through the continuation of Operation Zur Israel, after many years of waiting? It's difficult for Azanu to express the joy she feels, knowing she will soon make Aliyah and reunite with her mother.

She is also hopeful that her brother and four sisters, along with their families, will get to make Aliyah imminently and be reunited with their elderly mother in Israel after these long years of separation.