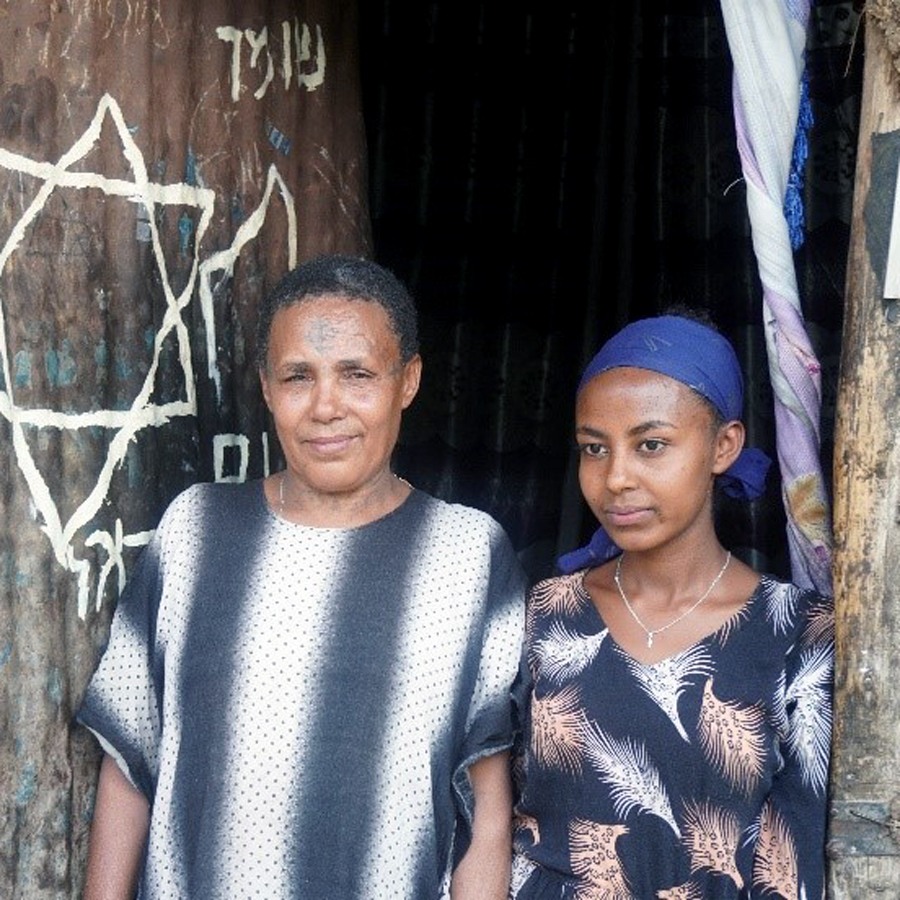 24 May

Ethiopian Aliyah: The Tigabu Takele Sisters' Story

About 20 years ago, the Tigabu Takele sisters, Workenesh (45) and Atakilt (40) were left behind when their parents and brothers immigrated to Israel. They waited many years to be reunited with their families, frequently losing hope.

Since their parents immigrated to Israel, the sisters have become inseparable; they live in close proximity to one another and support each other. Their lives carried on, and they experienced challenges, births, joys and sadness together, but without their parents and siblings.

Atakilt's husband shared he's had difficulty finding employment to support his family. He works for 150-200 birr per day (the equivalent of ~$2.20-3.90) for many hours, occasionally doing jobs from early morning to late evening. The family has six children, aged 23, 21, 19, 17, 15 and 13 and the cost of living has increased as the price of rent has gone up, as has the cost of basic food supplies.

A few weeks ago, after 20 years of waiting, Atakilt received the best news: her application for Aliyah has been approved and she will soon be immigrating to Israel. While very excited, she was also afraid that perhaps her sister would be left behind.

Workenesh is also married and has nine children, aged 24, 22, 20, 18, 16, 14, 12, 10 and 5. While happy for her sister's Aliyah news, she's been so worried about being left behind that she had a hard time falling asleep at night. But after two days which felt like an eternity, Workenesh also received life-changing news: she and her family were also going to be immigrating to Israel.

Both sisters' children are very excited to immigrate to Israel, and dream of serving in the Israeli army and acquiring higher education. Soon the sisters will be able to hug their parents and siblings in what will be an emotional reunion a long time in the making.