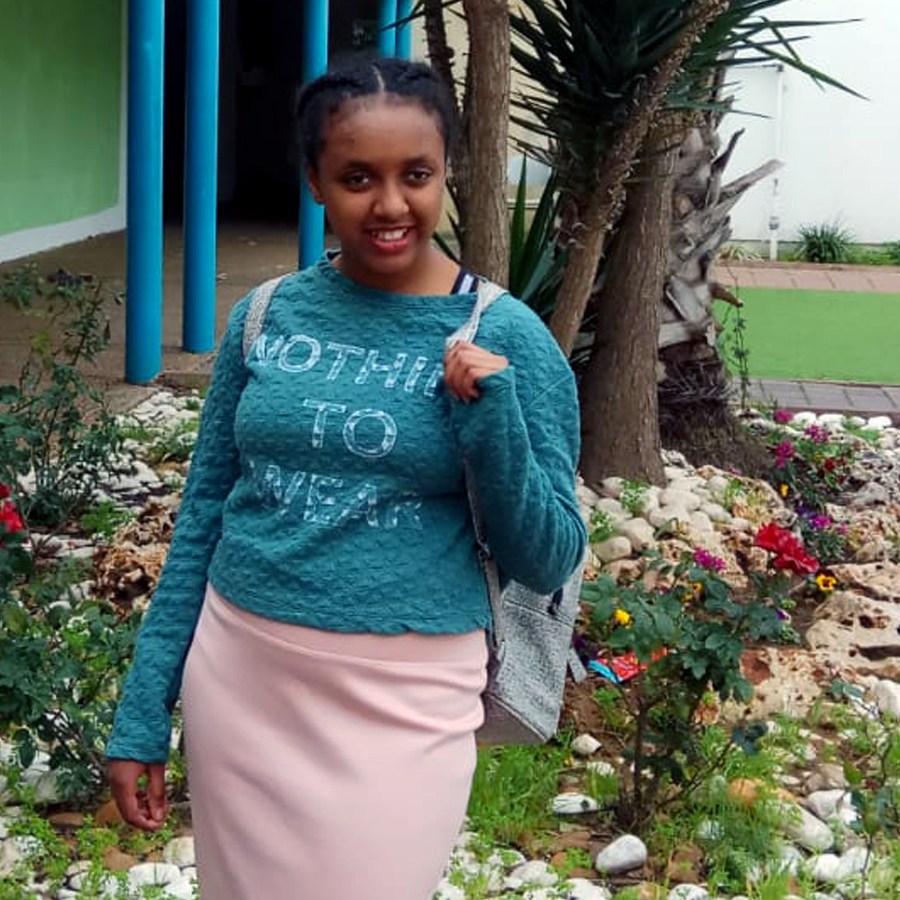 11 Mar

From Ethiopia To The Technion Institute

Fentanesh Gasasa has been defying the odds her entire life.
After losing her mother at age 6, she helped raise her younger sister in Ethiopia. Most recently she was accepted into Technion - Israel Institute of Technology's Future Leaders program, less than a year after immigrating to Israel from Ethiopia.

Upon arriving in Israel, 17-year-old Fentanesh settled in Hanita, one of The Jewish Agency's 10 absorption centers that provide subsidized housing dedicated to the specific cultural needs of Ethiopian Olim (immigrants to Israel). The Jewish Agency's staff at the center and in the Segula Ulpan (intensive Hebrew language academy) in Haifa quickly realized Fentanesh was poised for a success in Israeli society.

"On the first day of her arrival, we knew she was very smart and was the leader of the Amharic-speaking group," says Ruchama Hazut, director of the Segula ulpan, referring to Ethiopia's official language. "Fentanesh arrived with 10 female students from Ethiopia and immediately took her place as their spokesperson. Since she spoke English, she became the point of contact between the girls and our staff, translating what the ulpan's team wanted to communicate."

"You have to see Fentanesh to understand what a special girl she is," says Lilach, the absorption coordinator at the Segula ulpan. "Even the look on her face conveys her tenderness, sensitivity, and intelligence."
My life changed completely from the moment I landed in Israel, and I'm happy that I'm here.
It was a natural fit that she'll be continuing her growth as a leader through the Technion's Future Leaders track. In this program, youth take part in advanced courses in science and mathematics, and they ultimately receive priority treatment in the admissions process if they apply to the Technion for college.
Fentanesh is confident she'll succeed in the program, but she acknowledges the difficulties of life as an immigrant — including her continued responsibility to essentially be the "mother" of her younger sister.
"I live for my sister," says Fentanesh. "I always do everything I can to encourage her to succeed, especially because she's grown up without a mother since she was 3 years old. Neither of us were old enough to know our mother before she passed away."
"My life changed completely from the moment I landed in Israel, and I'm happy that I'm here," she continues. "Life isn't easy. It's challenging to take care of my sister and be a student at the same time. But I know that with the assistance of The Jewish Agency and the ulpan, I have the support I need to be successful."
"We're very proud of her," says Victoria Samoilov, director of Hanita, "and we'll be happy to keep supporting and assisting her in any way that's needed to ensure her continued success."