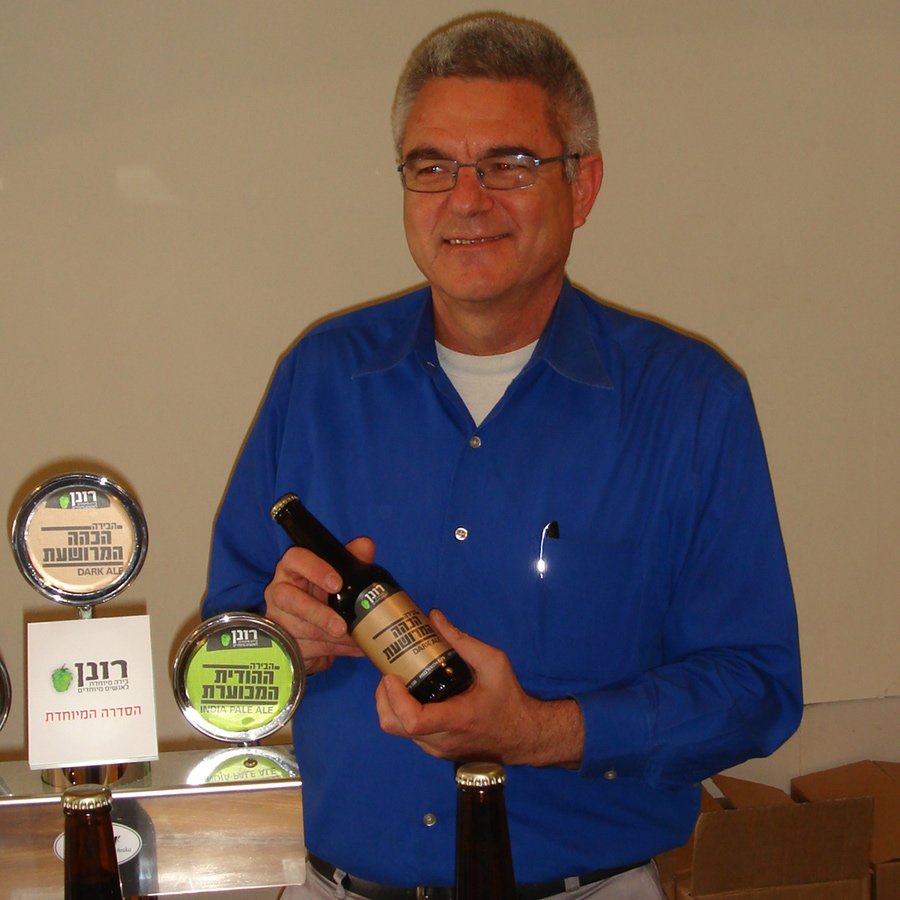 19 Feb

From Microchips To Microbrews

With support from the The Jewish Agency and UJA Federation of New York, Loan Funds helps entrepreneurs and small-business owners hoping to open or expand their business, realize their dreams.

Ofer Ronen is one such example. He had a 30-year high-tech career that took him all over the world. He saw some of the most cutting-edge technology he'd ever seen (outside of Israel, of course). But it was the beer he experienced in other cities, that truly captured his heart and imagination.

Ronen said, "Seeing all the varieties of beers increased my curiosity about this wonderful drink. I started as a young engineer, I was assigned to go to Germany for six months and visited Belgium, Austria, France and the Czech Republic. At the time, all I knew about brewing beer was concentrated in one word: Goldstar."

During his travels, Ronen became so taken with beer and its complexity that he dreamed of one day opening his own brewery. His dream began to take shape in the early '90s when he found himself on another stint abroad, this time in Silicon Valley. One day, tired of staring at the same old selection of Budweiser, Miller and Coors, he decided to check out a liquor store, and found a six-pack of Pete's Wicked Ale.

He fell in love with its dark hue, fruity and bitter taste, the full-body, and its complexity. During the six years living in the States, he saw Pete's become more popular, going from the bottom shelf to the top.

In 2003, Ronen sold his company and began to brew on his own. His goals were to help start a craft beer scene in Israel and to capture the original taste of Pete's. Pete's had since been sold to a larger company that changed the recipe and eventually discontinued the label. He worked hard at creating brew inspired by Pete's Wicked Ale. Ronen submitted his creation to the Samuel Adams Long Shot beer competition under the label 'Ofer's Wicked Ale.' He came in first place in the dark ale category.

In 2011 he and partner Ohad Elion – also a high tech refugee with the beer bug – secured a 250,000 NIS loan from The Jewish Agency Loan Funds. They purchased modern manufacturing equipment and converted an old hillside winery, outside Jerusalem, into a micro-brewery called Srigim. He says the support had from The Jewish Agency and UJA Federation of New York, provided them with a springboard for a high-standard brewery for people who understand beer.

Over the past few years, Srigim has been at the forefront of a new Israeli craft-beer frenzy. Currently, there are some 90 Israeli craft beers by at least 20 micro-breweries.