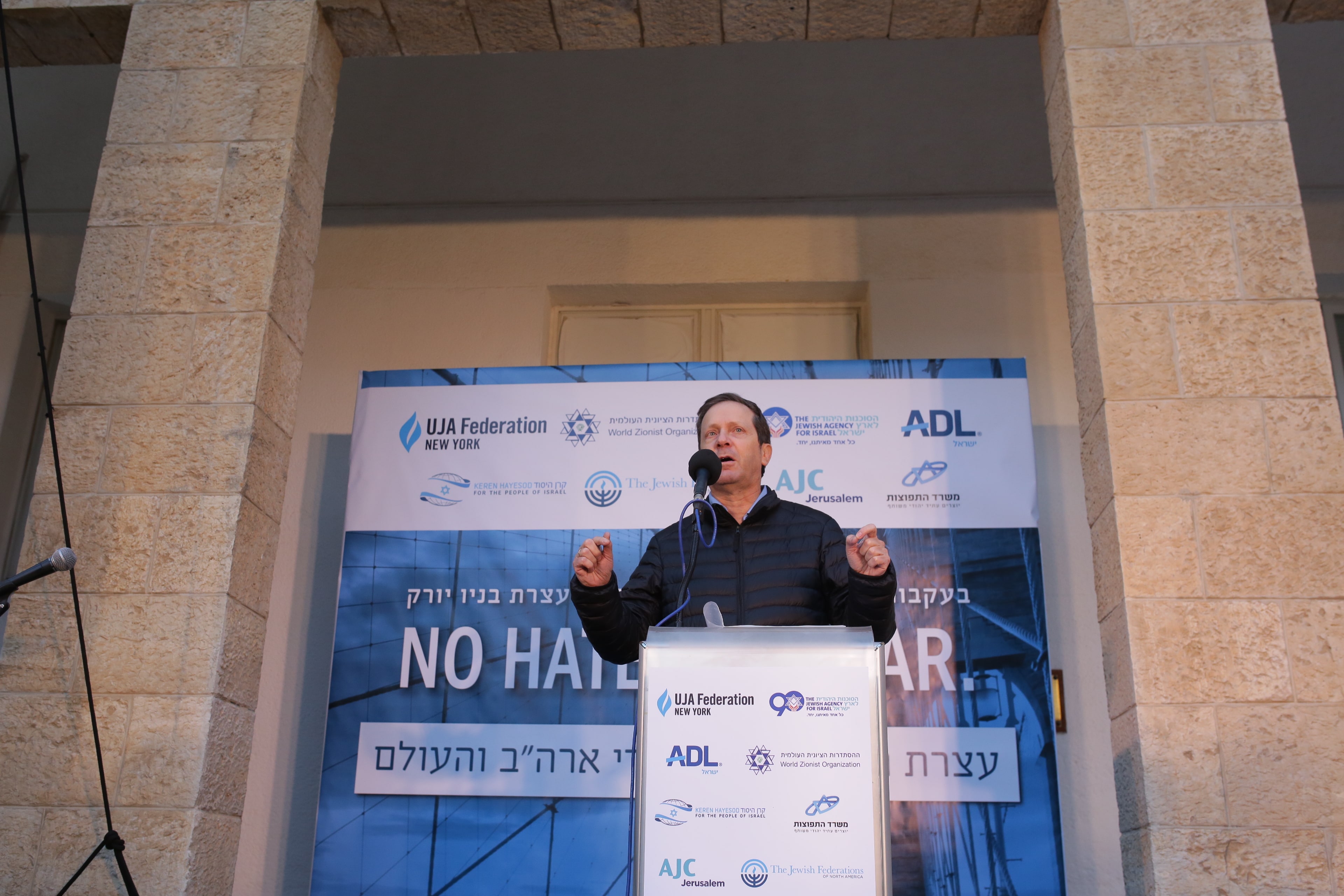 14 Oct

Herzog, Facebook COO Discuss Removal of Holocaust Denial Content

October 14, 2020 | Jerusalem

Herzog and Facebook COO Discuss Removal of Holocaust Denial Content
Facebook announced its decision to remove Holocaust denial content this week, a move Herzog called "very significant in teaching the history and lessons of the Holocaust and fighting its denial."

Jewish Agency for Israel Chairman Isaac Herzog and Facebook COO Sheryl Sandberg discussed yesterday Facebook's latest announcement on removing Holocaust denial content.

Facebook CEO Mark Zuckerberg has long defended Holocaust denial as misinformed but allowed, per freedom of expression, garnering much condemnation from antisemitism watchdogs and Jewish organizations. Earlier this week, Zuckerberg publicized his change of view and thus Facebook policy.

"I've struggled with the tension between standing for free expression and the harm caused by minimizing or denying the horror of the Holocaust," Zuckerberg wrote in a Facebook post. "My own thinking has evolved as I've seen data showing an increase in anti-Semitic violence, as have our wider policies on hate speech."

Herzog welcomed the move, which he described as "one of the most influential for a long time" and "very significant in teaching the history and lessons of the Holocaust and fighting its denial."

Since his appointment as Chairman, Herzog has called on global leaders to do more in their countries to fight antisemitism, including urging countries to adopt the International Holocaust Remembrance Alliance's working definition of anti-Semitism.

The IHRA's definition of antisemitism, adopted in May 2016, states: "Antisemitism is a certain perception of Jews, which may be expressed as hatred toward Jews. Rhetorical and physical manifestations of antisemitism are directed toward Jewish or non-Jewish individuals and/or their property, toward Jewish community institutions and religious facilities." Holocaust denial is typically classified as a form of hate speech.

Additionally, other Jewish Agency programs and initiatives around the world promote coexistence and also fight antisemitism, such as the Campus Israel Fellows program. Campus Israel Fellows are Israeli young adults who are sent to North American college campuses to help students fight antisemitism and create safe spaces for education, tolerance and diversity.

In response to Facebook's decision on Holocaust denial, Sandberg said it was important to remove hate speech, but no less important to educate the public by directing users to reliable sources of information. Herzog offered, on behalf of his global organization, cooperation in further efforts to ban antisemitism. The two concluded to enhance collaboration on this issue and continue their conversation soon.