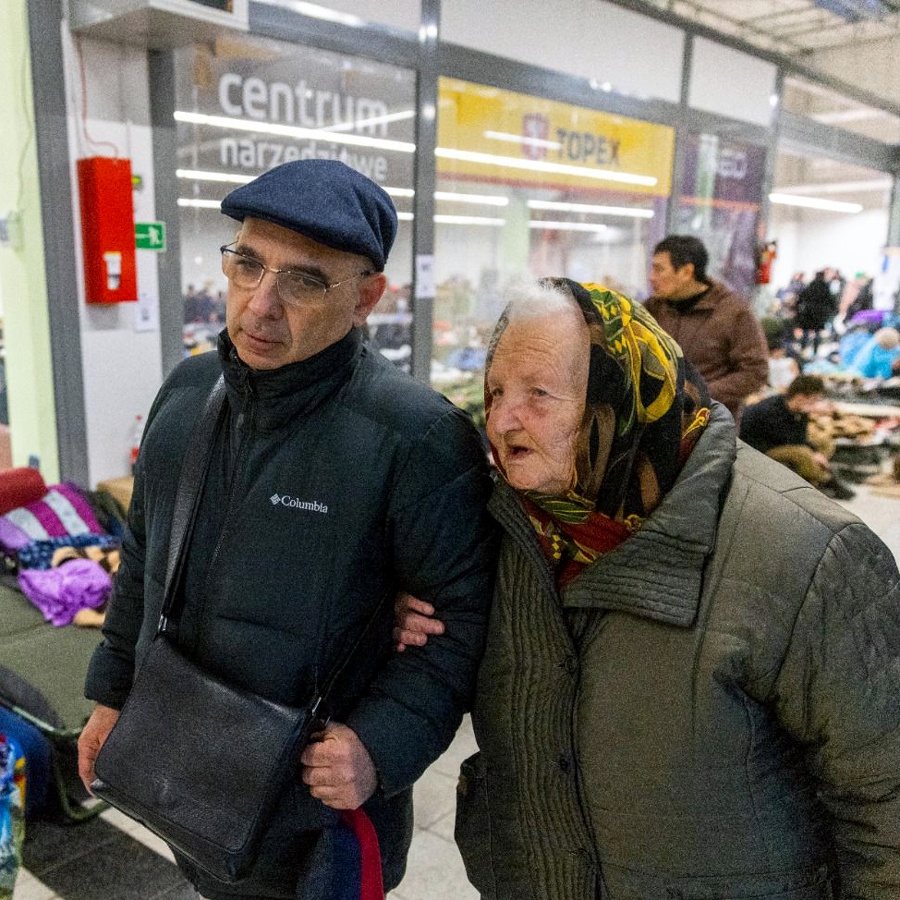 15 Mar

Holocaust Survivor Rescued from Ukraine, On Her Way to Israel

Holocaust Survivor Rescued from Ukraine, On Her Way to Israel
Rita, a Holocaust survivor, was living in Ukraine when the war started. Her granddaughter arranged for The Jewish Agency's help in getting her to their center in Warsaw and reuniting Rita with family there.

Rita, 84, is one of the few members of her family who managed to survive the Holocaust and has been living alone in Ukraine. When the fighting broke out, her granddaughter Jenny was determined to bring her to Israel.

Jenny submitted her application to make Aliyah to The Jewish Agency and Chabad. "My grandmother is an elderly woman with health problems. The whole family is worried about this difficult situation, and we decided we must get her out of Ukraine," she said.

After being rescued from her home, Rita was transferred to Zhytomyr where she met a local Chabad rabbi and then she made her way to Lviv, which is less than 50 miles from the Polish border. Once there, Jenny contacted a Jewish Agency representative, Raffael 'Rafi' Heltzer, who ensured Rita would be safe in Poland.

"Jenny asked me to locate her grandmother who was staying in the refugee camp of Korczowa in Poland," Rafi said. "I was able to locate her face among the thousands of refugees there based on one single picture. When I found her, she was not well, but a medical team helped her recover from her long arduous journey."

After being there for a day and a half, Rita finally arrived in Warsaw where she was reunited with her daughter, Ira, 56, granddaughters Ilona, 28, and Nina Maxim, 11, who also had recently fled Ukraine.

While waiting for her transfer to Warsaw, Rita met the Acting Chairman of the Executive of The Jewish Agency and Chairman of the World Zionist Organization, Yaakov Hagoel, who said a blessing for her after she told him of her story.

Jenny said Rita was deeply moved by all the support she received while being rescued. "The road to freedom was not an easy one, but thanks to the wonderful people at The Jewish Agency, she is now in Poland and is reunited with her family. It is a miracle! My grandmother didn't feel well the entire trip, but now she is in better spirits and we appreciate the help we received during this difficult time. It should not be taken for granted."

When the family arrives in Israel, they will live with Jenny's mother who lives in Kiryat Chaim.