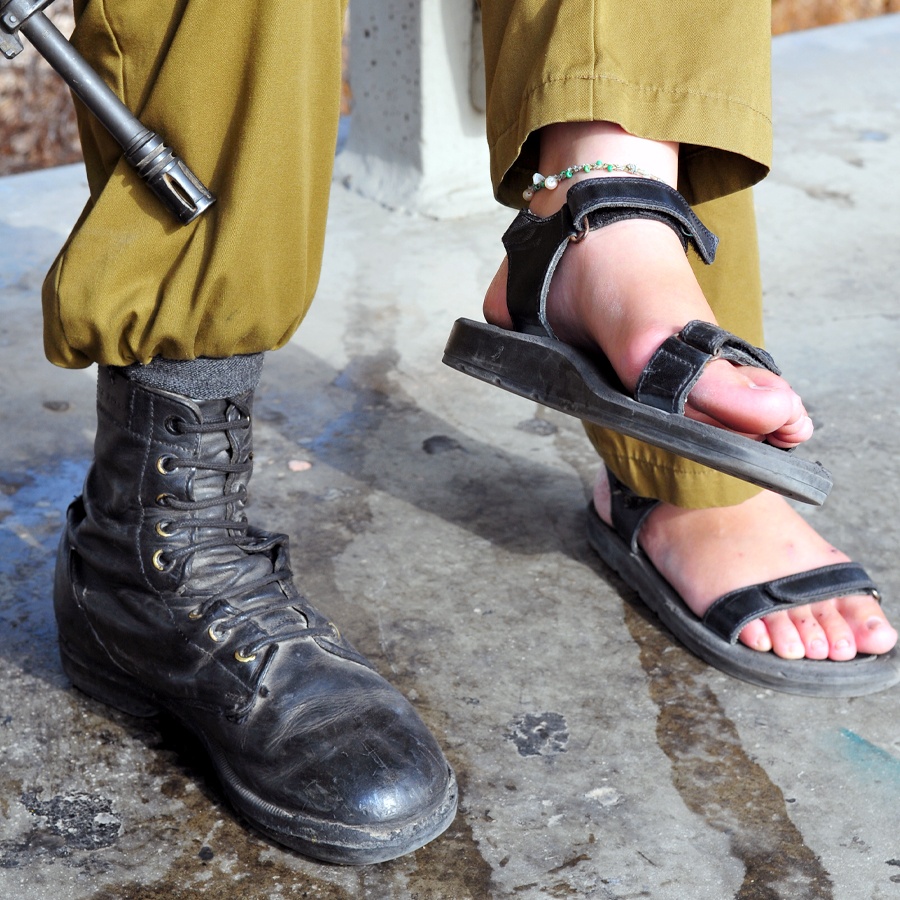 25 Feb

How Wings Supports Lone Immigrant Soldiers

Through Wings, The Jewish Agency plays a unique role as the IDF's designated partner for preparing lone soldiers for civilian life. Wings provides them with counseling, diagnostic testing, and other services that empower and support them for up to two years following their discharge.

Wings is an anchor for lone soldiers who lack the supportive networks of friends and family available to their Israeli-born peers. Many lone soldiers have suffered from injuries and psychological trauma, without the comfort of having family members nearby. For soldiers who have lost friends and commanders in battle, the trauma is particularly acute. Wings works closely with clinical psychologists who provide immediate interventions for soldiers under psychological duress. These psychologists also monitor lone soldiers for signs of post-traumatic stress disorder (PTSD) during their intake into the program, so they can be referred to mental health care professionals for ongoing therapy, medication, and other necessary services.

In addition, Wings has enhanced core programming for lone soldiers, providing the following services:

Care Packages: Wings distributes care packages of supplies and essentials to wounded and traumatized soldiers.

Hospital Visits: Staff and volunteers regularly visit lone soldiers who are in the hospital recuperating from injuries incurred during the conflict.

Phone Guidance and Mentorship: Wings staff and volunteers provide guidance and mentorship by phone to lone soldiers, many of whom are experiencing anxiety and doubt about living in Israel alone.

Group Workshops: Wings conducts group workshops led by mental health professionals, which help lone soldiers and reservists learn how to process trauma and develop emotional resilience.

Replacement Seminar: The first step in the Wings continuum of services is a five-day intake and pre-discharge seminar. Soldiers receive essential guidance on practical matters such as financial management, job searching, and college/university applications. About 80 lone soldiers were unable to attend the seminar this summer because they could not be spared from their combat duties.

Financial Assistance to Unemployed Reservists: Approximately 40 lone olim who have served in the Army Reserve during Operation Protective Edge have had difficulty finding or resuming employment upon their release.

Travel for Family Members of Moderately Wounded Soldiers: The IDF pays for flights for the families of soldiers who are critically wounded. The Jewish Agency has extended this important safety net to bring family members to lone soldiers whose wounds may not be life threatening, but are serious enough to require hospitalization and rehabilitation.

Support and Assistance for Visiting Family members: Family members who travel to see their wounded sons and daughters often have great difficulty navigating their stay in Israel and dealing with the IDF and Israeli hospital systems. Moreover, some arrive in Israel with no personal belongings or resources. Wings provides approximately 1,000 NIS worth of vouchers so that these family members can purchase food, clothing, and other essentials, and staff members assist parents in dealing with the IDF and the hospitals.

Assistance for Family Members of Fallen Soldiers: In the most tragic cases, Wings assists families who have lost a child who was serving as a lone soldier in the IDF. Wings has helped with arranging flights and other assistance to grieving families during this very difficult time.

Lone soldiers have made incredible sacrifices to protect the Jewish homeland in a time of emergency. And while Operation Protective Edge made extraordinary demands on all soldiers serving in the IDF, for lone soldiers who made Aliyah, the conflict intensifies the challenge of adjusting to life in a new country.