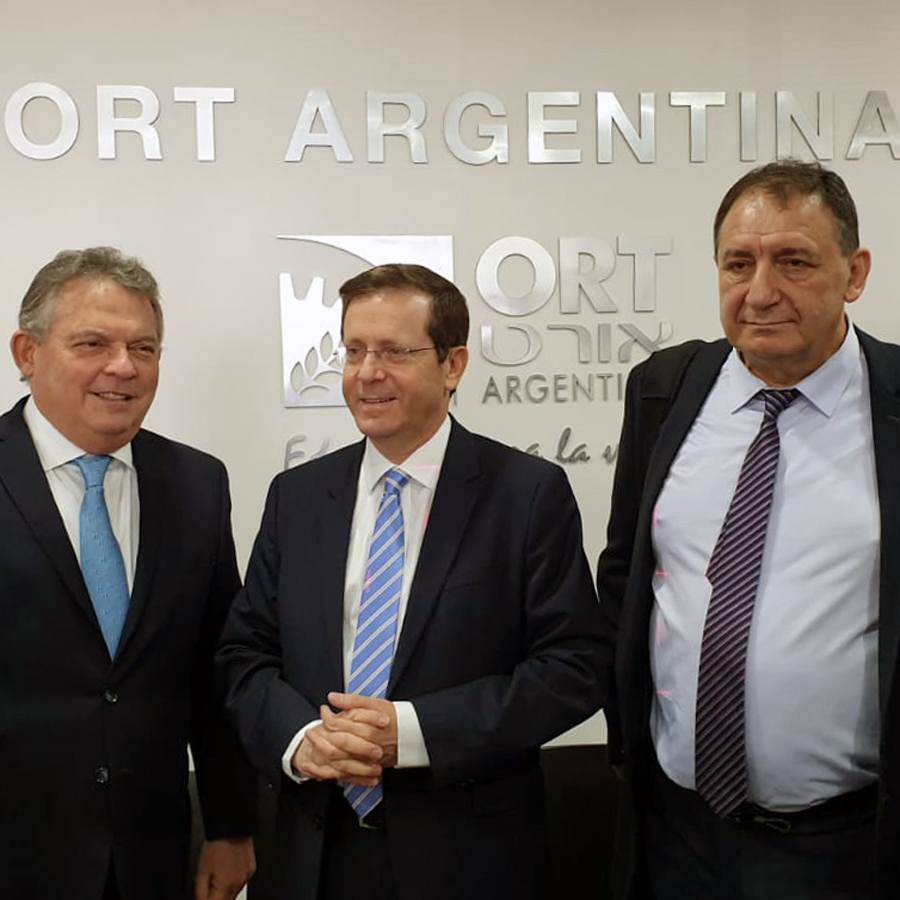 02 Apr

In Spanish And Portuguese, Zionism Flourishes

Argentina, Brazil and Uruguay

In Spanish and Portuguese, Zionism Flourishes.
On a recent trip to South America, Jewish Agency Chairman Isaac Herzog brought inspiration to local Jewish communities, and was inspired by their commitment to Israel.

The Jewish Agency for Israel's Chairman of the Executive, Isaac Herzog, recently traveled to South America to meet with members and leaders of local Jewish communities in Argentina, Brazil and Uruguay.

He explained that the goal of the trip was to demonstrate to the Jewish communities of South America their importance to The Jewish Agency. As the largest Jewish organization in the world, The Jewish Agency strives to connect – as its tagline communicates – "every one of us, together," every single Jew, no matter where they live in the world. It is important, he said, that the communities of South America know that The Jewish Agency is available to assist them, especially in the areas of increasing Jewish identity among young people, and dealing with antisemitism.

"It's so important that he came," said Claudia Rogovsky Ermel, the Jewish Agency Representative to Brazil. "The fact that he decided to come all this way at all is not something that is taken for granted in the community. He gave the local staff the feeling that he sees us and values our work. He inspired teachers at the schools, emphasizing the value of the Zionist curriculum they are teaching. And the community leaders felt excited about our solidarity with them and about the potential to work together on new challenges and opportunities in the future."

Nestor Kirchuk, the Jewish Agency Representative to Argentina, said that "It made a tremendous impression about Jewish unity and the possibilities for working together."

After returning to Israel, Mr. Herzog reported that the trip had been an emotional one, and that it had been inspiring and fulfilling to witness the communities' commitment to Jewish and Zionist education.