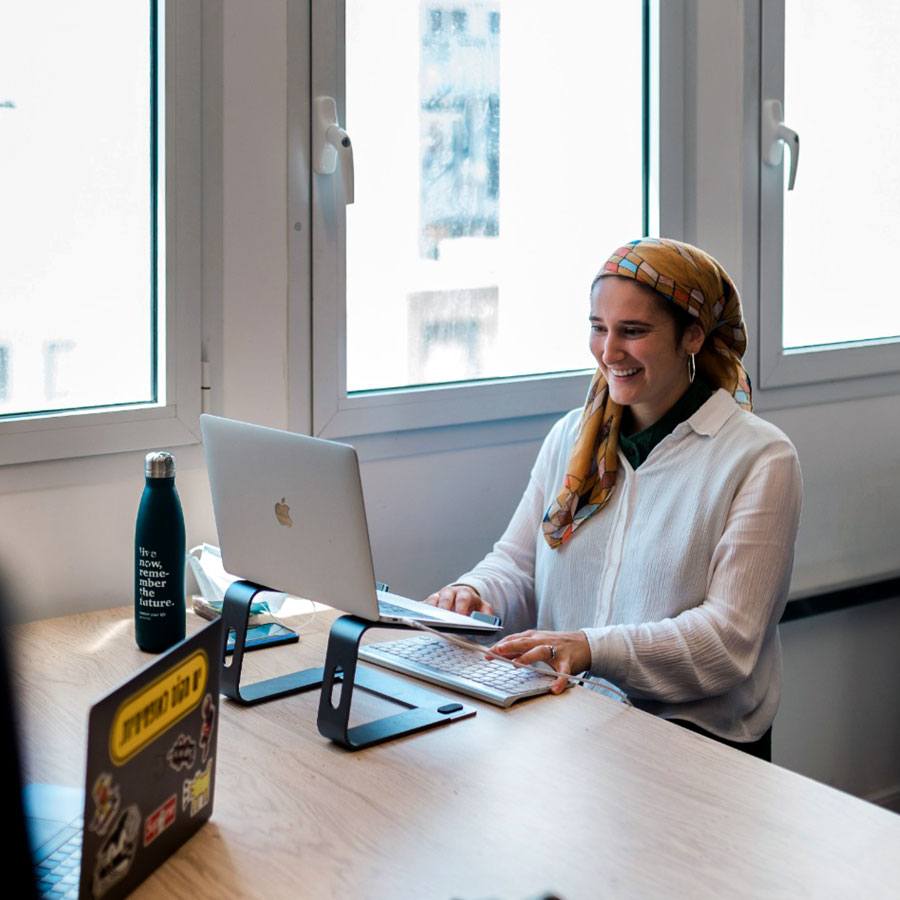 05 May

ITC Develops Skills, Connections

Sebastian, 27, was born and grew up in Buenos Aires, Argentina. He and his girlfriend decided they wanted to make Aliyah in mid-2019 and they've been living in Tel Aviv since the beginning of March 2020, prior to COVID-19 hitting the country.

"After turning down a job offer in another country, we realized that if we were going to leave Argentina, then Israel was the true option for us," said Sebastian. "We both started digging into different opportunities and it was immediately clear Israel Tech Challenge was the perfect match for me."

Israel Tech Challenge was founded by The Jewish Agency in 2016 to give olim and other young professionals a new and in-demand tech career in Israel. To date, ITC has trained 1,200+ students from 25 countries through its Data Science, Full Stack Development and Cyber Security tracks.

Sebastian studied Actuarial Sciences in Argentina and got involved with programming back in 2015, to give a boost to his career path. He worked for two American companies based in Buenos Aires in Analytics when he was exposed to the world of Data Science.

"Learning about Data Science was game-changing, so I enrolled in several courses on the web as a self-paced learner. By 2019, I knew I had to enhance my skills even more in theory and in practice. Israel Tech Challenge's Data Science track was my way of getting hands-on experience," shared Sebastian. "My technical skillset grew exponentially within months."

Sebastian now works for Wix as a Data Analyst and remains active in ITC by serving on an advisory board made up of ITC alumni that mentor current ITC students and help other cohorts find jobs at their companies.

Danielle, who grew up in California just north of Los Angeles and went to the University of Michigan, is also on the ITC alumni advisory committee. She made Aliyah in July 2019 and one of the first things she did as an Israeli citizen is enroll in ITC's Full Stack program.

"I heard about ITC through a Masa Israel Journey email l received while in college and thought it look interesting but at the time, I wasn't looking to change careers — I was a philosophy major planning to go into education — and wasn't sure about moving to Israel. Once I made Aliyah though, I decided practicality was better so tech would be perfect. I signed up for ITC right away," recalled Danielle.

According to Danielle, ITC gives participants a framework for success, teaching them important and relevant skills while helping them make valuable connections. As part of the ITC course, participants complete an internship, thereby gaining real-world experience and often leading to full-time employment at the same company once the internship is over and the participants have graduated from ITC.

Danielle completed a two-month internship at ZenCity, a software company that helps local governments make decisions based on data and artificial intelligence, and was then hired there post-ITC. She's thankful that ITC's CEO, Yehoyada "Yo-Yo" Mande'el, personally reached out to his contacts to help secure internships for everyone when COVID posed challenges to the typical internship-finding process.

"ITC and its staff really care about the participants and I'd definitely encourage others to enroll. They may want to get a taste of programming first so they know it'll be a good fit for them — and ITC actually offers mini-courses to try it out before joining," advised Danielle. "But it's so worthwhile and really helpful for olim to help integrate into the tech world and meet people too."

In addition to The Jewish Agency, ITC is supported by Masa Israel Journey, Israel Innovation Authority, Seed the Dream Foundation, Patrick & Lina Drahi Foundation, The Paul E. Singer Foundation, Appleseeds Academy, The Cheryl Saban Self-Worth Foundation for Women & Girls, Onward Israel and the Rowan Family Foundation.