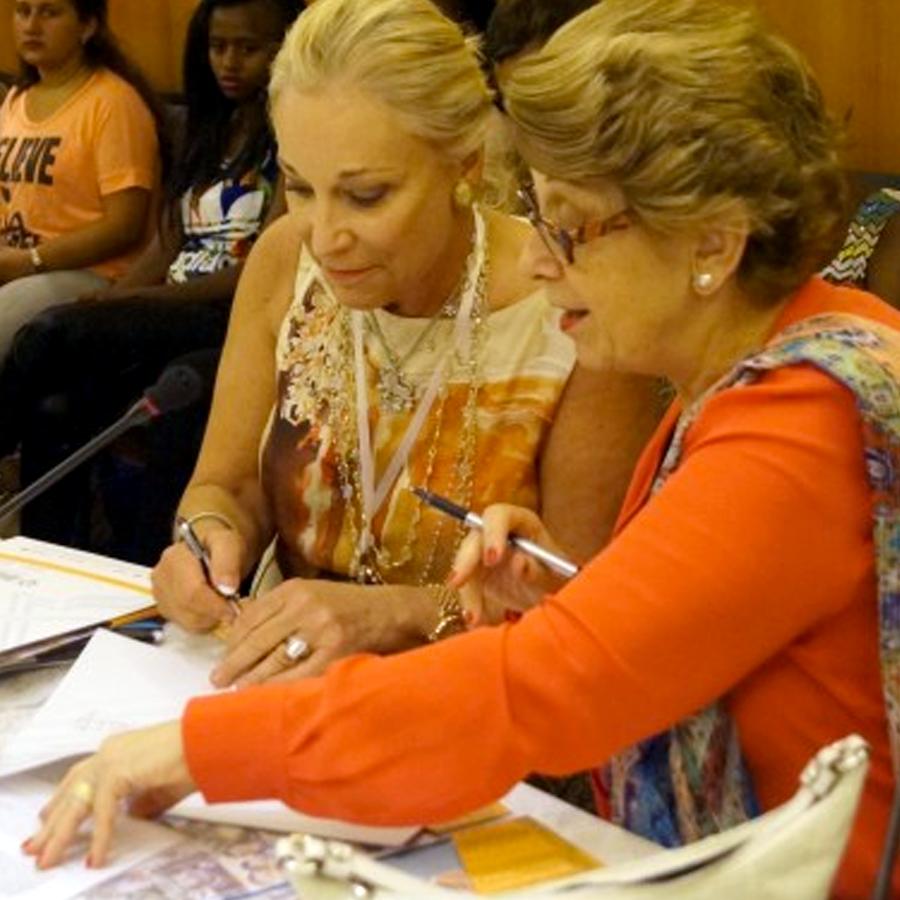 25 Feb

Jane Sherman And Louise Paktor Launch Scholarship Fund For Youth Village Alumni
It is with love and great pride that we were able to start this fund – granting them independence and enabling them to set examples for their siblings and future generations.
The Jewish Agency honored Jane Sherman, member of the Board, and Louise Paktor, head of the Jaeger Foundation and long-time leader in Keren Heyesod, for their generous decision to fund a major new scholarship fund. The fund will enable alumni of The Jewish Agency Youth Villages to attend pre-army academies ("mechinot"), vocational training, or universities.
Several Youth Village students, and alumni, were in attendance at the recognition ceremony. They were there to thank Sherman and Paktor for making it possible for them to fulfill their dreams long after they leave villages.
While every student who receives the scholarship is unique, they all have something in common, they have difficult financial circumstances.
One student, Netanel Cohen, 24, an alumnus of the Ben Yakir Youth Village, said "For me personally, this scholarship will allow me to continue my studies without financial concerns, and I will be able to be focused 100%...it's not possible for me, personally, to both study and work at the same time. My parents can hardly support me financially...sometimes I even help them. So it means a lot to me, the amount of kindness and caring that I am receiving from all of you."
Netanel was taking prerequisite courses in physics, and plans to enroll at either Ben Gurion University or the Technion, a plan made possible by the new Scholarship Fund. "I believe I represent every single one of the students here when I say that this scholarship is a tremendous help for us," He also noted that the scholarships coordinator has been helpful in guiding him through the college application process.
"The young men and women graduates of our youth villages, have overcome extreme adversities," philanthropist Jane Sherman remarked. "It is with love and great pride that we were able to start this fund that will enable them to continue their studies, granting them independence and enabling them to set examples for their siblings and future generations."