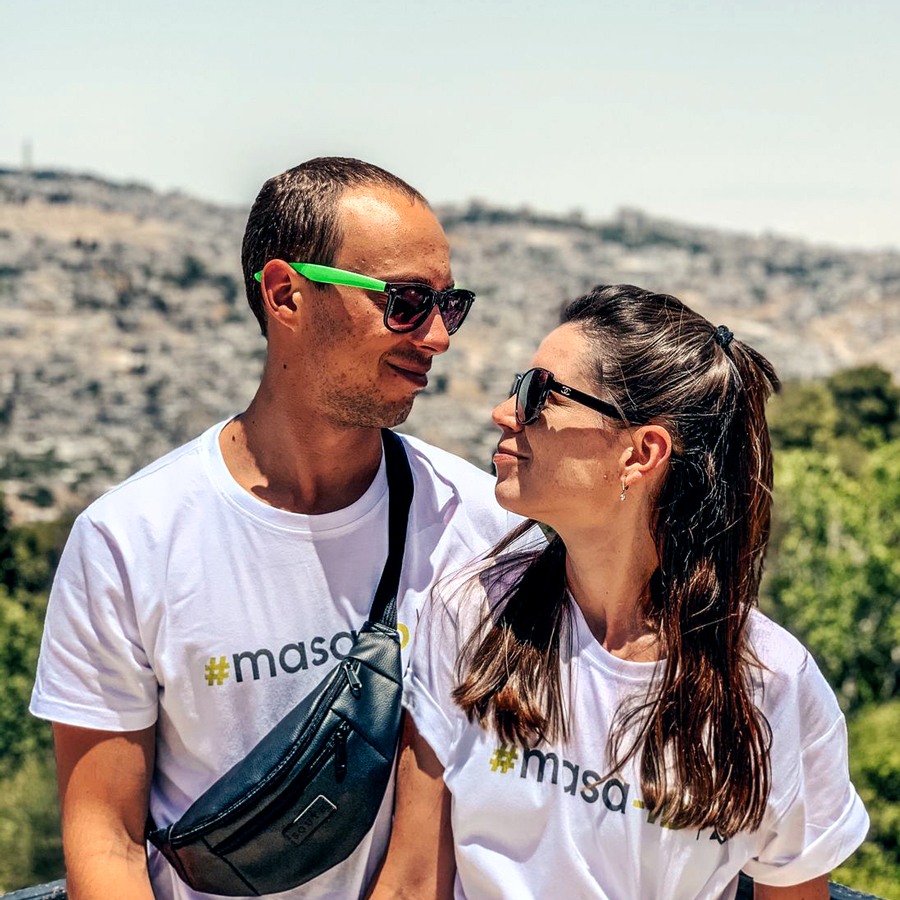 25 Feb

Jewish Agency Offering Support to Ukrainians in Israel

Jewish Agency Offering Support to Ukrainians in Israel
For married couple Artyom and Lubov Gershtman, who made Aliyah from Ukraine, knowing the rest of their family members are still back home amid the growing Russia-Ukraine conflict is 'nerve-wracking.'

Artyom and Lubov Gershtman made Aliyah eight months ago, immigrating to Israel from Ukraine. The married couple, aged 25 and 27 respectively, are attending Ulpan at The Jewish Agency's Beit Brodetsky, a five-month Ulpan for young olim (immigrants) with very basic or no Hebrew skills. They live in the dormitories.

Artyom's parents and his little sister live in a village near Kyiv, the capital of Ukraine. At the moment, he shared, his family can't evacuate because everything around them has been bombed.

"They are currently staying home and not leaving," he said.

Artyom added that it is very hard for him, feeling like there is little he can do to help his family because he's in Israel. "At the moment, all I can think about is trying to figure out a way that I can assist them, even from afar."

Artyom's family is waiting for the opportunity to leave the village because war has currently and brutally reached Kyiv. They are hoping for there to be a lull so that they can get out safely.

Lubov's family also lives near Kyiv.

"The situation is really not good now," she said.

There have been many bombs near the area where her parents and 13-year-old brother live. For now, they aren't trying to leave, as they are afraid to travel the traffic-filled roads toward the borders. Lubov admitted she feels helpless, but is staying in constant contact with her mother.

"It's very nerve-wracking," Lubov shared. "I can't sleep or eat."

The couple met with the Ulpan staff who are doing all they can to give them support and try to attend to their needs during this very difficult time.

And to further help olim or Israel program participants with family still in Ukraine as well as Jews in Ukraine looking to quickly make Aliyah, The Jewish Agency and The International Fellowship of Christians and Jews opened an emergency hotline earlier this week. Hotlines are available in Hebrew, Ukrainian and Russian and can provide guidance and information regarding the Aliyah process, as well as general assistance for members of the Jewish community in Ukraine.