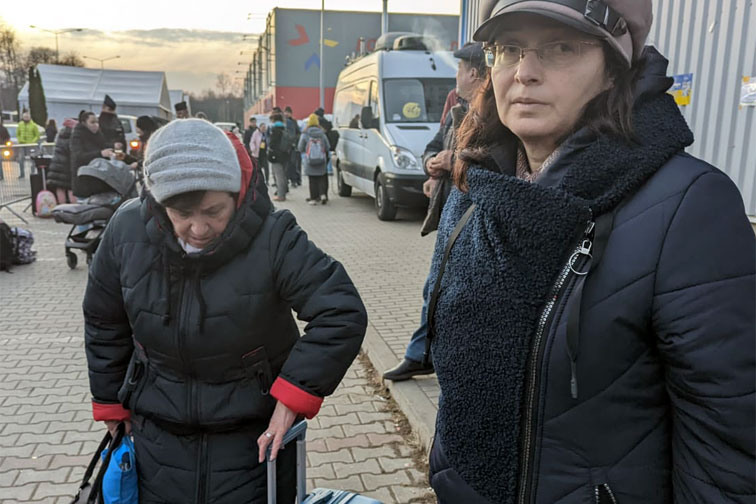 26 Oct

Jewish Agency Ukraine Update – September 2022
The Jewish Agency's Activities in Ukraine by the Numbers - September 2022
The Jewish Agency's Activities in Ukraine by the Numbers - September 2022
Since the onset of the Russia-Ukraine war, The Jewish Agency for Israel has been on the frontlines, saving the Jews of Ukraine, with workers on the ground, many of whom have risked their lives to rescue the nation's Jewish community. As the conflict remains ongoing, we continue to coordinate mass relief efforts and enable Aliyah for those fleeing to safety.
The figures below, updated in September 2022, show the range of different kinds of help and services that we have provided since the war began:
To date, 13,422 olim (new immigrants) have arrived in Israel from Ukraine.
In addition, since February, 28,472 new immigrants have arrived from Russia and Belarus. In total, we've helped welcome more than 40,000 people to Israel in the last seven months.
Since launching our emergency hotline with The International Fellowship of Christians and Jews at the outset of the war, we have received 130,000 calls and given Ukrainian Jews guidance and information regarding the Aliyah process, as well as general assistance for members of the Jewish community in Ukraine.
To get Ukrainians out of harm's way, we organized 455 buses that rescued 13,742 people from dangerous zones, taking them to the Romanian, Polish, Hungarian and Moldovan borders.
The Jewish Agency engaged over 450 volunteers who gave their time and skills – as well as their blood, sweat and tears – to help refugees in our six transit centers in countries bordering Ukraine.
All our refugee hotels had an on-site doctor and nurse every morning to offer medical care as needed. ~3,000 hours of medical & mental health care were provided for all who needed it – including refugees as well as ​​Jewish Agency staff and volunteers.
Three meals a day have been provided to all refugees staying in hotels in Eastern Europe, for a total of 290,000 meals.
Together with the local municipalities in Israel, The Jewish Agency ran a campaign called "Torenu" (Our Turn) through which clothing and toiletries were collected for the Ukrainian refugees. In total, 23,000 boxes – equivalent to 354 tons – of supplies were distributed to refugees in need being housed at our centers.
$514,800 Emergency Grants were distributed to 95 organizations in Ukraine through The Jewish Agency Emergency Security Fund.
Key priorities going forward:
Continue assisting and rescuing Ukrainian Jews – especially those who are most vulnerable
Strengthening and supporting Jewish communities and institutions in Ukraine to ensure they survive and rebuild
Facilitating the Aliyah of Ukrainian Jews as well as those from countries in the former Soviet Union who want to move to Israel
Aiding in these new olim's absorption process, providing housing and crucial resources to ease their integration