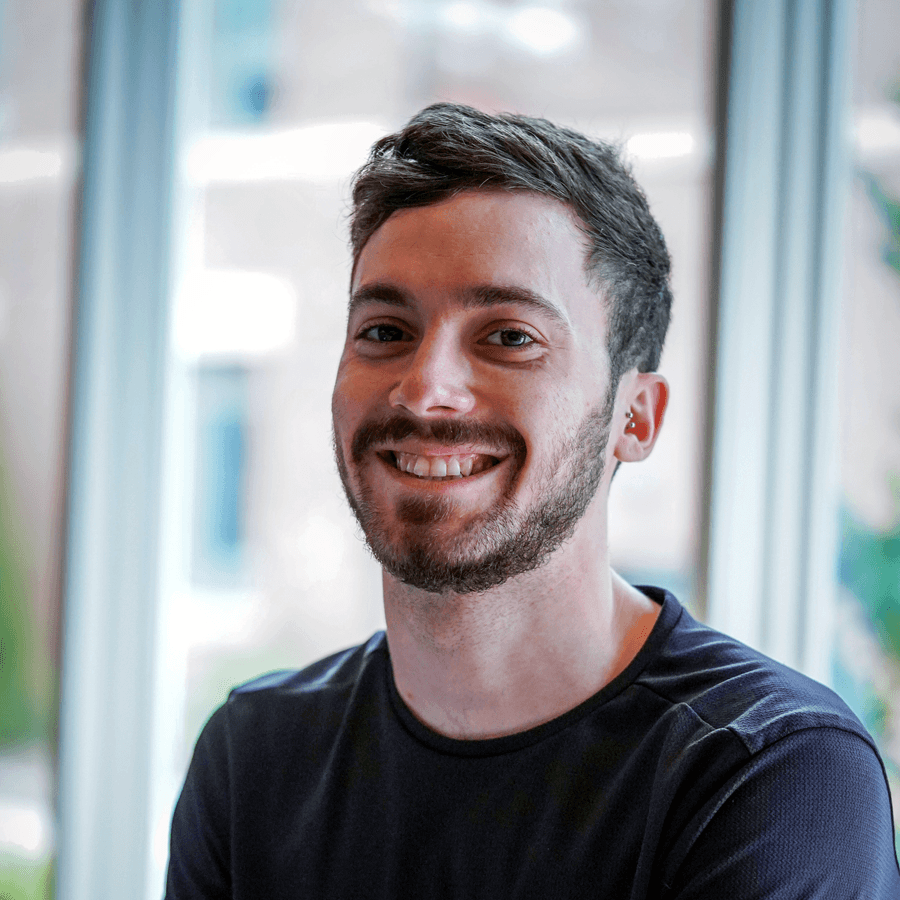 06 Jul

Mai, Summer Camp Shaliach
Emotional Reunions | July 30, 2021
This week, on the day the second session of camp ended, I took a picture that I think really captured the essence of summer camp. When a parent sends their child to summer camp, for two to six weeks they have no ability to make daily contact.
The communications/media team — which I am a staff member of — uploads photos to the camp's website on a daily basis so that parents can share in their children's experiences. The website is where parents learn about what's happening and get a glimpse behind the scenes of their kids' camp activities. The site allows parents to feel like they're somewhat in contact with the children, even if it's one-sided and from a distance.
Because of that, one of the most significant moments at camp is the moment the campers and counselors say goodbye and the campers reunite with their parents. In the picture, you can see one such moment as both the parents and children are excited to see each other after the camper has had such a meaningful experience.
Credit: Mai Siegel Camp: 6 Points Sports Academy, Asheville, NC
Learning Sportsmanship | July 21, 2021
Each day during camp, the staff talk to the campers about one of six things: intention, growth, leadership, pride, sportsmanship and teamwork. I want to talk about the value of Sportsmanship.
This week I photographed kids playing kickball. Kickball is like baseball only using a large ball that you kick when up at-bat. A significant moment for me during the game was when Jacob (pictured) ran towards his last base. Before he could reach the base, a ball was thrown at him to tag him "out" by the opposing team. Jacob saw this happening and decided to smile. Although he did not win the game, he managed to see the good without winning. He chose to learn to lose with dignity and remember that every loss is an opportunity for learning.
In addition, this week we had Maccabiah Day. This is a sports day where all 300 children from the same session are divided into two groups. blue vs gold. Throughout the day, they compete at different stations, and at the end of the day, there is a relay race which culminates in shooting a basketball from half-court; whoever makes the basket wins.
In the evening, there is a singing competition judged by the sports coaches and the camp staff. At the end of the contest, only one team wins. This is the moment when the whole camp disperses and returns back to normal. And this day in particular. really teaches the values ​​of teamwork and sportsmanship.
Credit: Mai Siegel Camp: 6 Points Sports Academy, Asheville, NC
A Fresh Start | July 10, 2021
Arriving at camp for me felt like a restart. A restart to my body (after a year and a half of sitting at home) but mostly to my way of thinking. Coming here, to a new place, also offered a chance to do a restart. This is an opportunity for something new and exciting but it also comes with lots of questions and a need to adjust.
All the significant places we were used to were replaced by other and new landscapes. The energy has changed. It takes time to feel comfortable and call a new geographical place home but this is our home for the summer months.
What does make it very easy is the knowledge that although we are in a new home, the family is the same family and it's the same community. That gives me strength and gives meaning to this restart.
This week I photographed counselors for the camp website which was fun but what was especially enjoyable was photographing the campers for social media. "Catching" them in natural moments, doing what they love to do, either sports, a Judaism-related activity or sports infused with Jewish values.
This week on camp opening day it was raining very hard as I walked around the camp with my camera to take photos. Parents were bringing their kids to the entrance plaza of the sports hall to say goodbye. There is a stage where the campers are accompanied by the instructors up the stairs, step by step. Five instructors, with umbrellas in their hands, walked alongside the campers. It was really heartwarming to see the care and concern of the staff.
So far, camp has been exciting and full of great experiences. I realized that the place is not what makes the camp special, but the people who are in it.
Credit: Mai Siegel Camp: 6 Points Sports Academy, Asheville, NC
GET TO KNOW MAI:
Why did you decide to be a summer camp Shaliach (Israeli emissary)?
I decided to be a Shaliach because I wanted to have an experience that would bring me closer to Judaism and be able to integrate it with my love of photography.
Why do you think that Camp Shlichim are important?
I think that Shlichim play a very important role in camp since Shlichim can influence the younger generation. From sharing stories of experiences like celebrating Shabbat in Israel to serving in the army, our impact is immense. Shlichim really bring a taste of Israel to camp and enhance the Jewish experience for campers and staff.
What are you most excited about?
I am so excited to return to camp for the second time and meet more wonderful people. Being part of this community has such a profound impact on me and makes me proud of my Jewish identity.
What's a fun fact about you?
While my name is Mai, I was actually born in March! 🙃