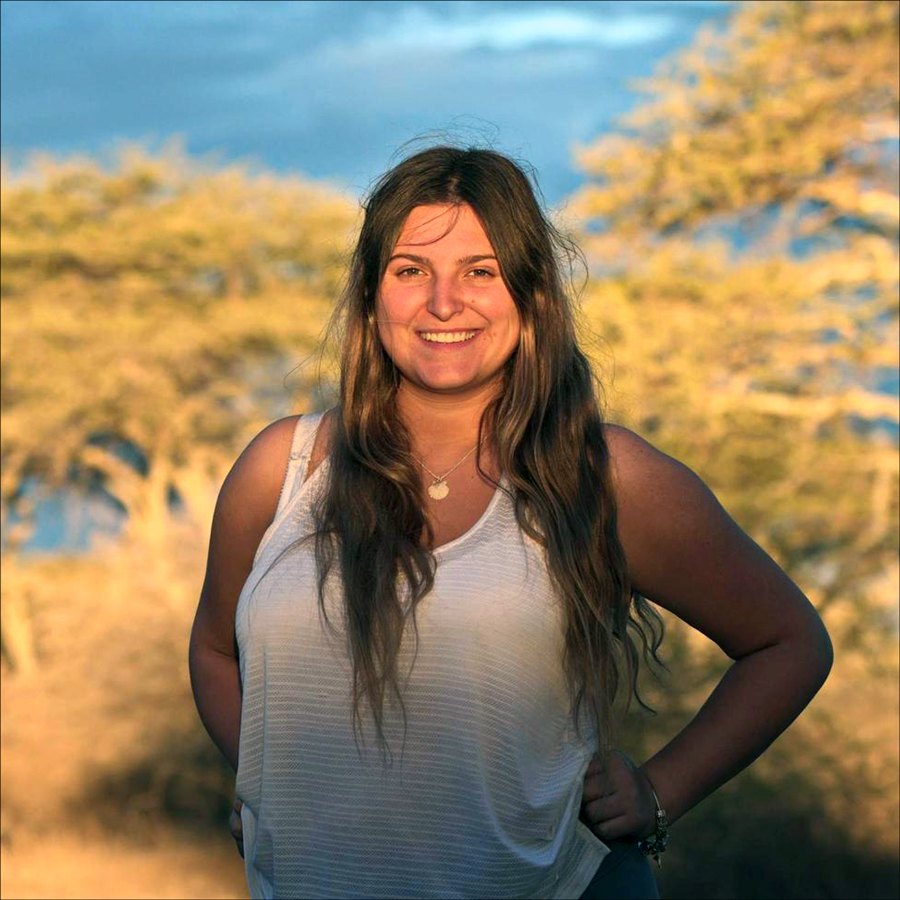 30 Jun

Milan, Summer Camp Shlichah
So Many Feelings | August 25, 2021
It's hard to believe that we are already speaking about the summer in the past tense. But that's it. It's over. The time goes so fast!
I have so many conflicting feelings. On the one hand, this summer was exhausting, and it wasn't easy. On the other hand, I'm so happy to have had this opportunity yet again. And on the other hand I'm sad because it's over and who knows if I'll be able to do this a third time.
I'm sad to say goodbye to all the kids, who I got so close with. And also to the counselors and amazing Shlichim who were here with me.
And on the other hand, I'm a bit mixed up – I was so excited for this summer, which was everything I was looking forward to, and now it's in the past. What will I do next?
Together with all these feelings, I look at the pictures from camp, and I'm filled with love.
If you ever have the opportunity to be a summer camp Shaliach, do it! These are months in which you give your all, and, I won't lie – sometimes it can be hard. But looking back on it, it's the most fulfilling and empowering thing you can do! I don't want to sum up my experience just yet, because I can't quite accept that it's over; I still have a lot to do. I'll just say one word that best describes all my feelings right now:
Thanks.
Time Flies When You're Having Fun | July 21, 2021
A month has passed! 😱 Time flies too fast!
The third session has started and I'm starting to get stressed that it's going by me too fast, with so many new kids and new faces. I just want time to stop for a moment and not go so quickly!
When you say time flies when you're having fun, it's really true! All my fears and worries have completely gone away, I have already learned what needs to be done and how to deal with the new reality. The only difficulty left is to recognize the kids when they have masks on but it seems like everyone is in the same boat as me.
This week I got to talk to some of the families of the campers and they are so happy and thankful that we came all the way from Israel just to hang out with the kids and bring ourselves, they have so looked forward to it. It's nice to hear that we have a big impact!
This feeling is exactly why I came back a second time; when small children run up to me in the morning and say "good morning, how are you?" in Hebrew after they did not know one word of the language… it's exciting! Suddenly they can tell me what the Dead Sea is, and where Mount Hermon is in, and what holiday I like best — and it's that simple. All I needed to do was tell them about Israel and my life and they are eager to learn!
A First Week of Ups and Downs | July 6, 2021
Our first week of camp is behind us! I had so many worries and thoughts going into the first week, but as soon as I arrived, all those went away.
When I saw the kids and the excitement they had in their eyes, it became clear to me that this was all worth it. Yes, the first week did not go smoothly. There was a lot of disorganization and a lot of frustration because everything is new, and everything I thought I knew from the summer of 2019 has changed. Because of COVID, everything is different. I thought having experience at camp would mean an easy transition but I realized I need to relearn everything I thought I knew.
But ultimately, the camp starts and ends with the campers. When they have a smile on their face and hug me or say thank you at the end of my activity, I know I'm doing something right.
I was very nervous at first about meeting the campers because I didn't know when they had last met new people because of the coronavirus. But I showed up to find out how much they needed a fresh face and a change of atmosphere!
The summer is long and I believe I am going to have a lot of ups and downs along the way. But I'm also positive that this summer is going to be fun, exciting and educational for both me and the campers!
Here We Go Again | June 28, 2021
A second-year Shlichah (Israeli emissary) and head of a Shlichut (Emissary) delegation goes to summer camp after a global pandemic changed the world. Sounds like the beginning of a joke, but no – it's me!
In the summer of 2019, I was part of an amazing Shlichut delegation to the Brooklyn Sprout Camp. I immediately fell in love with being a summer camp Shlichah, with the Shlichim who were there with me, the kids and of course, New York.
The summer passed so quickly and even before I realized it was over, I knew I wanted to come back. My return to summer camp was in the planning stages but then COVID hit and changed my plans and the whole world's. I had a lot of thoughts and hesitations, wondering if I should start studying and give up being part of the delegation this year. That was without a doubt the question that came to my mind the most…
But I decided not to give up the chance to be a camp Shlichah again, under different conditions and with different people but infused with the same excitement and expectations… a lot of things have changed and this time, the experience is stressful, thrilling and scary all at the same time.
And yet, no one is happier than me to have the opportunity to be an emissary again! And now I'm at the beginning of this new and exciting adventure – I invite you to accompany me along the way!
GET TO KNOW MILAN:
Why did you decide to be a summer camp Shlichah (Israeli emissary)?
This is my second year being a Shlichah and I decided to be an emissary at camp because it's a great opportunity for me to meet new people and educate others about the country that I love. As a Shlichah, I can also help make connections between American Jews and Israel.
Why do you think that Camp Shlichim are important?
I think Shlichim bring a lot of value to the camp and the campers feel more connected to Israel and to Judaism through us. We bring the best versions of ourselves and everyone at camp can tell we are there to maximize our impact. Camp Shlichim go through a very long process to be accepted into the Shlichut (emissary) program and we come with high energy and tons of enthusiasm!
What do you think your biggest challenge will be?
My biggest challenge will undoubtedly be getting kids to open up to me after a year of them being locked up in their homes due to COVID. Sprout Brooklyn caters to young kids ages 3.5-10, a demographic that I think was most affected by the pandemic because these kids have not really been able to socialize with other children.
What's a fun fact about you?
In Sanskrit, my name means unification and in Slavic, it means love. ❤️