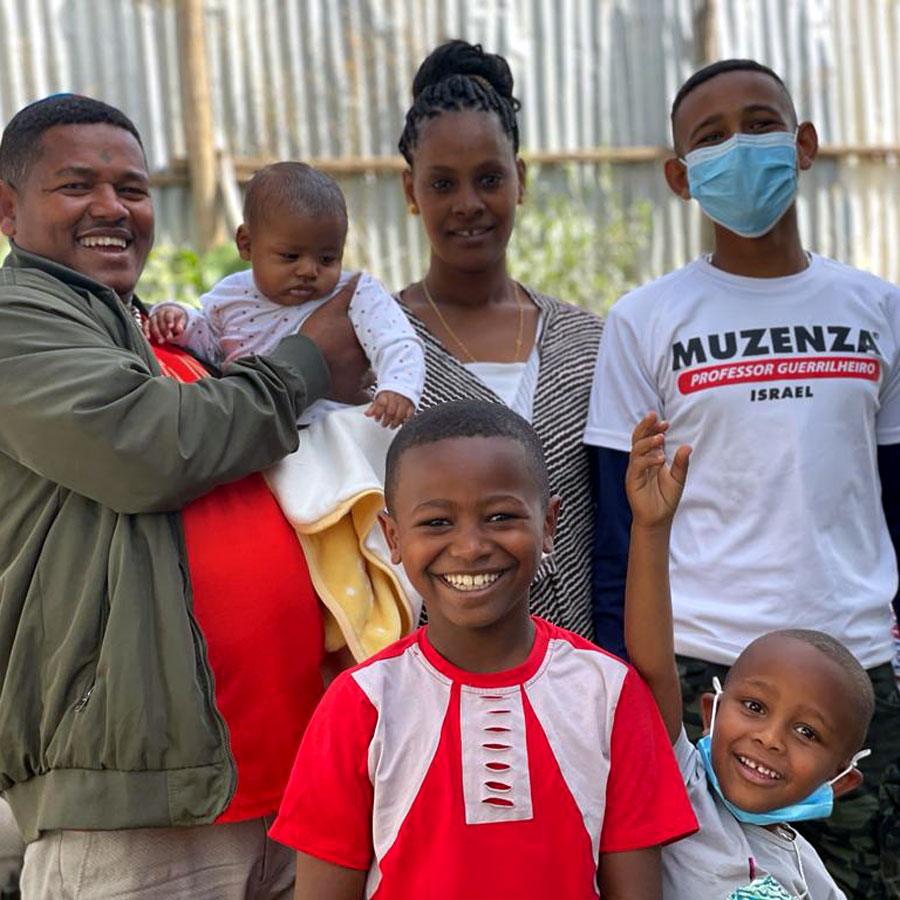 02 Jun

Nearly Born a Sabra

Twenty-five years ago, Techelo, 41, left the village where he was born and, together with his family, came to live in Gondar amidst the Jewish community, hoping they could soon make Aliyah.

Five years later, his father and brothers all made Aliyah but Techelo was left behind, all alone.

Techelo was afraid to marry without family by his side, feeling he was carrying a heavy burden of longing and loneliness that he didn't want to pass on to another generation.

Eventually, he realized that two wrongs do not make a right and that as he prays, cries and waits to move to Israel and reunite with his family, he must also find joy and fulfillment.

And so he married Yefeto and together they had beautiful children, now ages 17, 8 and 5.

Techelo and Yefeto prayed each day to come home to Israel, to be reunited with Techelo's father and brothers who never once met Yefeto or their children. They prayed to have their children embrace their grandfather who sits each day by the window of his apartment in Israel, praying that Techelo will suddenly appear.

When Yefeto recently became pregnant with their fourth child, they prayed he would be a Sabra, born in Israel.

Their prayer would have been answered had it not been for the violent civil war that plagued Ethiopia and halted Aliyah for nearly-unbearable further months.

But now, they know their prayers have been answered as they prepare to come to Israel, on the first flight of Zur Israel II, arriving on June 1.

Techelo shared that not once did he stop hoping.

He said: "We, the Jewish people always have hope. I knew that for G-d, bringing me and my family to Israel is an easy thing to do. And so I always prayed and hoped that when G-d saw the time was right, he would bring me home to my family."

Techelo thanks all those who helped his family come to this moment.

He is overjoyed in anticipation of tomorrow's flight and prays that all those who are still waiting in Ethiopia, separated from their families in Israel, will soon be home.