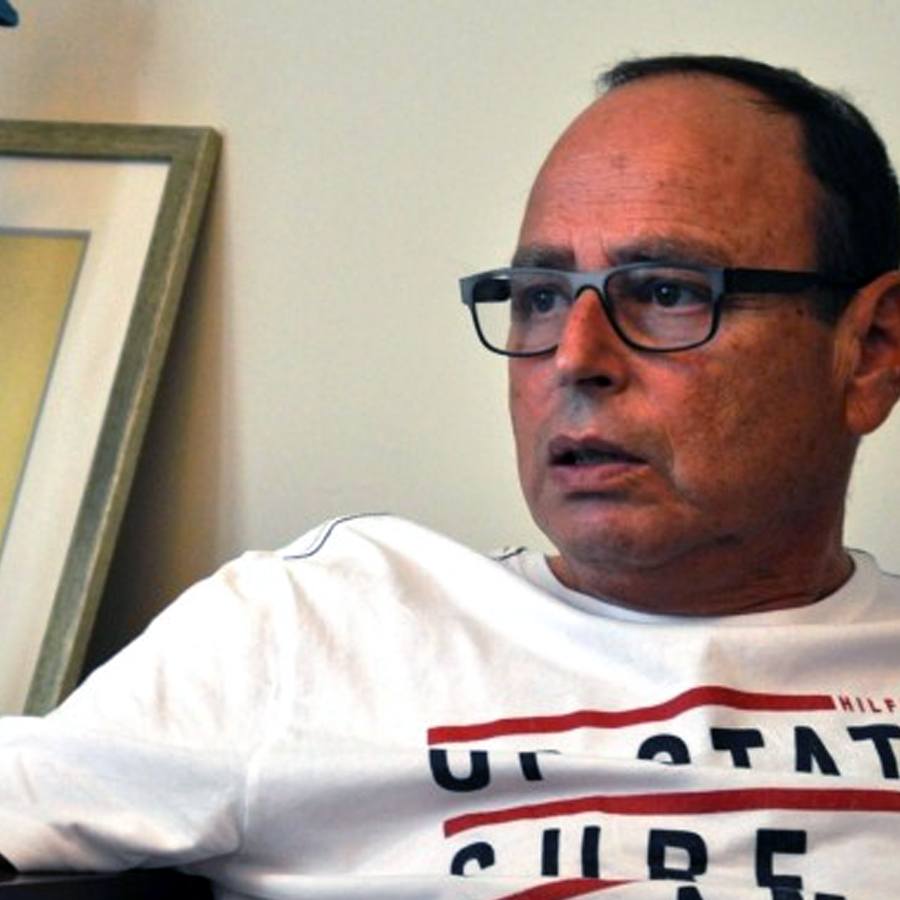 25 Feb

Philanthropy Means Being Proactive

Philanthropy means being proactive.
In memory of his son, Avi Naor supports The Jewish Agency's Ramat Hadassah and Kiryat Ye'arim Youth Villages.

Avi Naor, one of the founding fathers of the Israeli high-tech industry, and a driving force behind efforts to nurture youth, was the recipient of the 2014 Israel Prize for Lifetime Achievement, in recognition of his revolutionary social activities.

Over the course of his impressive career, Avi has made many contributions. But his work inspired by his son, Ran, who was killed in a car accident, will continue to have the most impact. Together with his wife Eti, Avi established the Oran Foundation for supporting children and youth at risk. The family supports The Jewish Agency's Ramat Hadassah and Kiryat Ye'arim Youth Villages, and Avi also serves as the Villages' Chairman of the Board.

In 2011 Avi initiated and founded the Public Forum of Youth Villages and Boarding Schools, providing support for 60 Youth Villages in Israel, and the 17,000 children who attend them. The purpose of Forum is to develop and strengthen boarding school educational frameworks in Israel. The Forum includes other foundations and philanthropists; Mr. Naor serves as its Chairman of the Board.

Mr. Naor is also a founder and chairman of the Shahaf Foundation, created in 2010, The Foundation develops and promotes Young Communities, in cooperation with other foundations, including The Jewish Agency. Today the Shahaf Foundation supports more than 170 Young Communities groups in Israel.

"I have a social commitment," Avi said. "I feel that I have to give back to society, because I have been fortunate enough to receive from society everything that I have. There is a substantial stratum of philanthropists in Israel who engage on behalf of society. Some of them, including me, are committed to expanding the circle of giving."
As someone who grew up and was educated in Israel -- I consider it my duty to give something back to the society in which I grew up and succeeded.
In a statement about its reasons for awarding the prize to Mr. Naor, the State of Israel said that "Mr. Naor is one of the founding fathers of the Israeli high-tech industry. He chose to devote substantial energy and funds to the fight against traffic accidents, and to Israeli society. Avi Naor created and financed the 'Or Yarok' ('Green Light') organization, which is spearheading a crucial battle against car accidents, and which has been a major factor in the considerable decrease in fatalities over the years. Avi Naor invests in a wide range of activities for at-risk youth and other disadvantaged groups. In his work he sets new standards of deep involvement, management, and leadership in the third sector."
The following is an exclusive interview with Avi Naor:
The Jewish Agency: What motivates you to improve society?
Mr. Naor: As someone who grew up and was educated in Israel, and was fortunate enough – in every sense of the word – to become financially secure, I consider it my duty to give something back to the society in which I grew up and succeeded. I lived in the United States, and there I saw that people are appreciated on the basis of what they contribute to society, and not just by virtue of the size of their bank account. I have an anecdote that illustrates this: My American chairman, when I was with Amdocs, informed me that he was unable to meet with me one Sunday. When I asked him why, he told me that there had been a fire at his church and that he was going with some friends to clean it up. He could easily have afforded to buy the cleaning company, but he, like many people in American society, was committed to action. That had a profound effect on me.
Today you are interviewing me about receiving the Israel Prize for philanthropy, because there is growing recognition of giving in Israeli society. There are increasing numbers of people, like myself, who have become wealthy and at some stage of their lives reduced the level of their business activities and devoted their efforts to giving and to personal involvement in social issues, and it gives them a good feeling."
The Jewish Agency: How did you get involved in the Ramat Hadassah Youth Village, which was founded by The Jewish Agency?
Mr. Naor: Eti and I became involved with Ramat Hadassah in a very interesting way, and completely unintentionally. When our son Eyal was born we informed our guests at the circumcision ceremony that the financial gifts they gave would be donated to the Spirit of Israel, with which we were in contact, with a view to giving the funds to Ramat Hadassah. We thought of it as a one-time contribution. But when we brought the donation to Ramat Hadassah and met with teachers, leaders, and parents, and we realized we had to do something long-term. We understood that we had to do something so that, when they finished their studies at the boarding school, the youth would not return to the circle from which they came, but rather to go out into the world with social and practical skills. Our vision was to provide the children with tools so that, when they became adults, they would make a beneficial contribution to Israeli society. We did not talk about university studies, but rather about how they would acquire the tools they needed to develop, while at the Village.
We formulated a strategic program that addressed what was needed, and then we drew up an operating program. The village is owned by The Jewish Agency and it allowed us, the Naor family, to lead the new program. To devise the strategy, we created teams of staff members from the village, external staff, and professionals, and we carried out a financial assessment of the long term (six-year) investment required. We committed to five years and we asked The Jewish Agency to match our family's financial commitment. Each year, the Ministry of Education invests 60 percent of the sum required for each child, and the other 40 percent comes from philanthropic sources.
The Jewish Agency: How do you gauge success? Is there a formula for success?
Mr. Naor: It is difficult to evaluate the future. One can only develop interim indexes, to see if we are moving in the desired direction. In the past none of the students were eligible for a bagrut (Israeli high school) diploma, and now 60 percent achieve this. Beforehand, very few of the students qualified to serve in the IDF, and today 95 percent of the graduates join the army.
At the youth villages we employ a methodology for working with children from disadvantaged backgrounds, to bring them to a position whereby, as they become adults, they can be masters of their own fate. I would not call that a formula for success. It is a methodology for working with small groups, and fighting on each child's behalf. Each child's problems are evaluated, and an individual work plan is tailored for each child. When we evaluate children at the beginning, we sometimes note that they are 4-5 years behind their peers in terms of skills. Each child requires a different solution. One child may be suited for working with animals, while others may benefit more from technology education. This involves hard work, and there are disappointments on the way to success.
The Jewish Agency: What is it like working with The Jewish Agency on addressing the needs of at-risk youth?
Mr. Naor: "I started working with The Jewish Agency at a time when the Youth Villages came under the auspices of the Ministry of Education, and there were only four left with The Agency. I am disappointed about that decision, to change the auspices. Today I am a partner of The Jewish Agency in the Villages at Kiryat Ye'arim and Ramat Hadassah. The Jewish Agency understood that, without these Villages, the children would have no where to go.
The Jewish Agency is a good partner. We all consider the Villages to be an important mission. The Jewish Agency also operates a program called Youth Futures. It is a wonderful program. I was a great believer in it and I still believe in it today. I am delighted it is continuing.
The Jewish Agency: What measures should be taken in social areas?
Mr. Naor: I am very concerned about children growing up in the country's geographic and social periphery, because investment there is low and declining. I am in favor of differential investment in education – turning the pyramid upside down. Resources in the education field should be available to those who need them. Every child has the right to education that will provide him with the tools he needs to become a master of his own fate when he becomes an adult.
The Jewish Agency: There are those who say that philanthropy funds programs that the government should provide. How much truth is there in that?
Mr. Naor: Philanthropy contributes around NIS 16 billion a year to the State. That is very little compared with what the State itself provides. I believe that philanthropy is an entity that is able to be proactive to and to lead. At Or Yarok we have shown that civilian society can impact on the State. The role of philanthropy in Israel is to lead, initiate, and to bring in modes of thinking from other spheres to the NGO. The idea is not to replace what the State does, only to spur it on to work better for society.