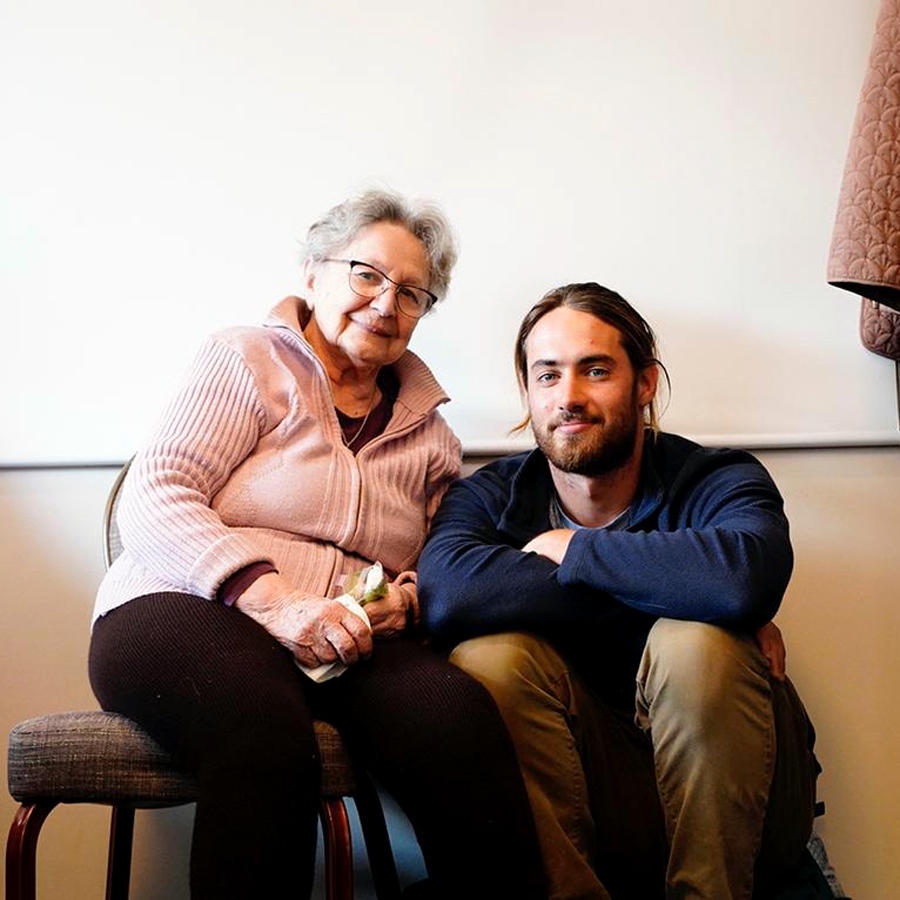 18 Mar

Reuniting a Grandmother and Grandson in Bucharest

Reuniting a Grandmother and Grandson in Bucharest
Galina was living alone in Kyiv when the war broke out; her family who lived in Israel made arrangements to get her to safety and her grandson met up with her in Romania where The Jewish Agency is assisting them.

Galina Pokrovska, 86, lived alone in Kyiv after her only daughter, Yelena Peer, immigrated to Israel with her husband Igor in 1991 where they are raising their three children. Since her daughter immigrated to Israel, Galina would visit Israel once a year and spent time with her family. About a decade ago, Galina stopped coming to Israel due to health problems that caused her to spend many days at home alone. Her family would visit her often to help take care of her but due to her medical condition, it did not seem possible for her to immigrate to Israel to join them.

When the war broke out, the family discussed what to do and how to bring Grandma Galina to Israel. Galina's grandson, Dean Peer, 23, said: "We literally opened a war room in the house. We did not sleep for a whole week, and we did not go to work, we just tried to figure out how to bring Grandma Galina to Israel to us."

A few days into the war, Grandma Galina was left alone in her building because everyone else had left and the family decided the situation could not continue. They managed to contact a local volunteer who helped Galina get on a bus that took her from Kyiv to Chisinau in Moldova. The trip took two whole days and the journey was not easy due to weather conditions but the bus finally reached the border. Once Galina got to Moldova, another local volunteer brought Galina to Romania, where her grandson, Dean, waited for her. Once they were together, Dean contacted The Jewish Agency representative in Romania and they made arrangements to get to one of The Jewish Agency's hotels in Bucharest, where Jewish Agency employees were receiving refugees from the war.

While Grandma Galina was waiting for her transit visa, Dean started volunteering at the hotel, helping Jewish Agency staff: "We are a team of volunteers who manage the registration of the refugees who arrive, help them fill out their documents, make appointments with the consul, take care of meals and provide a warm bed. And because many of them arrive in poor health, we make sure the refugees get the medical care they need — and at the same time, I am taking care of my grandmother who is with me at the hotel."

Although Grandma Galina's flight is scheduled to take place in the next few days, Dean intends to stay at the hotel and continue to volunteer alongside Jewish Agency staff.
Dean and Galina at our Bucharest Center: