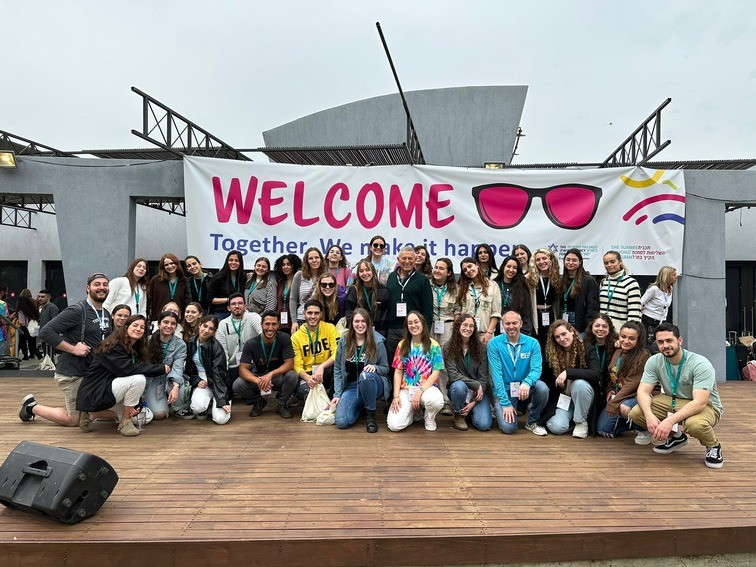 27 Mar

Jewish Agency Summer Camp Shlichim Gear Up for Another Impactful Season

PRESS RELEASE
Jewish Agency Summer Camp Shlichim Gear Up for Another Impactful Season
PRESS RELEASE
Jewish Agency Summer Camp Shlichim Gear Up for Another Impactful Season
Jerusalem, March 26, 2023 — The Jewish Agency for Israel's Summer Camp Shlichim(Israeli emissaries) are gearing up for another impactful season at summer camps across North America. Jewish Agency Chairman of the Executive Doron Almog was on hand to kick off training for the almost 1,500 Shlichim, which began last Thursday, March 23. The Jewish Agency sends young Israelis, ages 20-21, to work at summer camps where they impart their experience and skills, creating lasting bonds with campers and forging connections to Israel.
"Jewish Agency Summer Camp Shlichim bring the spirit of Israel to dozens of camps throughout North America, creating a special bond with campers and a connection to Israel. These Shlichim return to Israel with a deeper appreciation of North American Jewry and a sense of Jewish peoplehood, making this a wonderful way to strengthen the ties between our next generation," said Almog.
Media Contact:
James Fattal, J Cubed Communications
053.340.8526; 347.497.6900
James@jcubedpr.com

About The Jewish Agency for Israel:
Since 1929, The Jewish Agency for Israel has been working to secure a vibrant Jewish future. It was instrumental in founding and building the State of Israel and continues to serve as the main link between the Jewish state and Jewish communities everywhere. This global partnership has enabled it to address the Jewish People's greatest challenges in every generation. Today, the Jewish Agency connects the global Jewish family, bringing Jews to Israel, and Israel to Jews, by providing meaningful Israel engagement and facilitating Aliyah. It also strives to build a better society in Israel – and beyond – energizing young Israelis and their worldwide peers to rediscover a collective sense of Jewish purpose. The Jewish Agency continues to be the Jewish world's first responder, prepared to address emergencies in Israel, and to rescue Jews from countries where they are at risk.