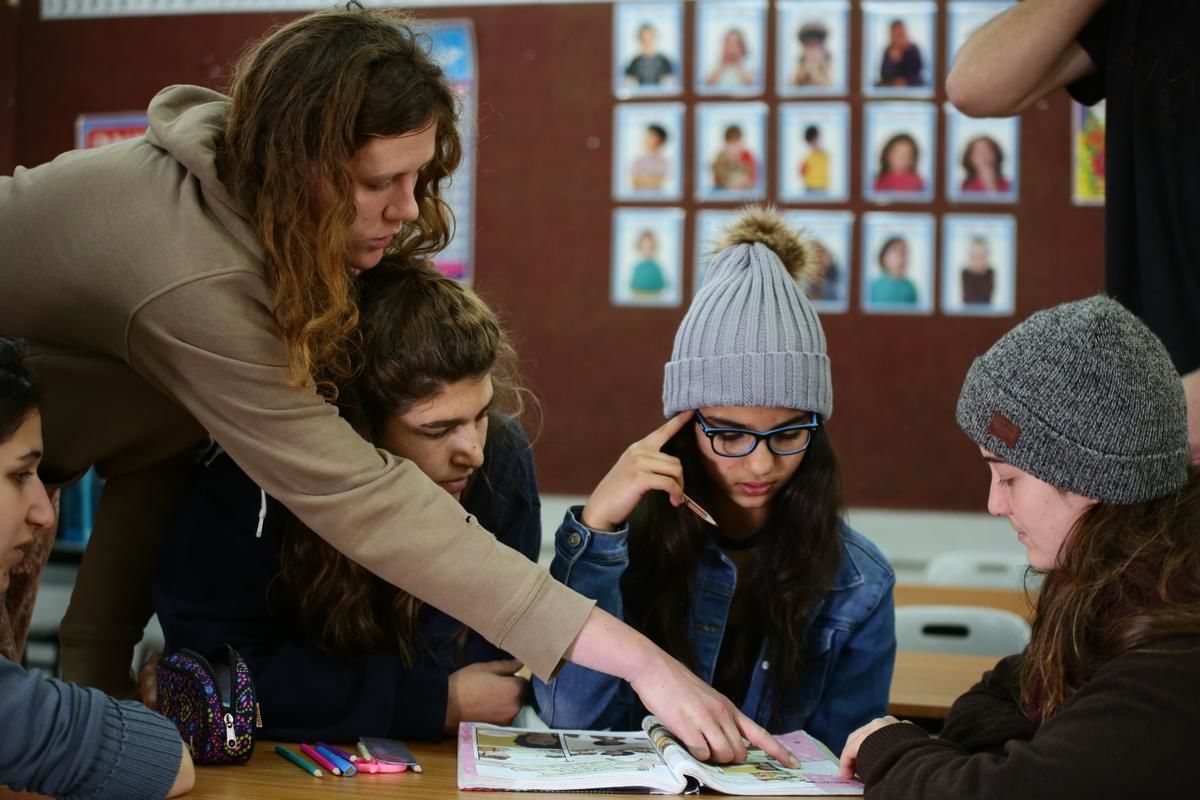 15 Jan

Volunteering with Project TEN in Israel

Amidst a beautiful forest in the western Galilee in Israel, between Kibbutz Harduf and the Bedouin village Ka'abiyye, lies the Harduf Project TEN Center. Co-directed by a Jewish woman and a Muslim man, the center emphasizes the values of coexistence between the local Jewish and Bedouin Arab populations.

Participants at the center volunteer once a week at Beit Elisha, a group home at Kibbutz Harduf that houses adults with special needs, disabilities, and behavioral and social difficulties. Volunteers also work weekly at Sha'ar La'adam, the kibbutz's international center for educational, ecological and faith-related activities that grapple with the complicated notion of coexistence between Jewish and Arab communities in the Galilee through the creation of a shared Jewish-Arab culture. Additionally, three days a week, these volunteers tutor young students in English at the local Bedouin schools near Harduf.

Jewish young adults, like Ethan and Charlotte, come from all over the world to volunteer for 2-5 months in Harduf through Project TEN.

Ethan, 19, from Toronto, Canada just recently finished his second cohort at the Harduf Project TEN Center.

"All moments here are really special, but working with the goats at the therapeutic farm in Beit Elisha was awesome. Connecting with agriculture and farming and working with people in a therapeutic way alongside animals was a highlight," Ethan shared. "Meeting and building a great connection with the kids we work with at the school was the most meaningful aspect of my experience. It was a really big eye-opener for me. I always wanted to work with kids, and now I think I might just do that in my future."

Philadelphian native Charlotte, 18, appreciates not only having the chance to volunteer but also fully embed herself in the diverse communities present by living between the Kibbutz and nearby Arabic villages.

"We see the communities we are helping and it's a beautiful experience," said Charlotte. "When you get to do it together with a group of people, and live together and grow together, you find something new within all these other people and within yourself. And that is very meaningful."

Since 2014, Project TEN has hosted hundreds of volunteers in Harduf in the self-sustainable community at Kibbutz Harduf, offering them a truly unique service-learning experience. Beyond the volunteering aspect, the educational part of the program includes pluralistic Jewish learning, Hebrew and Arabic classes, co-existence sessions, theater, Anthroposophy and bio-dynamic gardening.

Other Project TEN Center locations around the world include Ghana, Uganda, South Africa, Greece, Mexico and Mitzpe Ramon, Israel. To date, more than 2,000 Jewish young adults have volunteered at Project TEN centers globally.