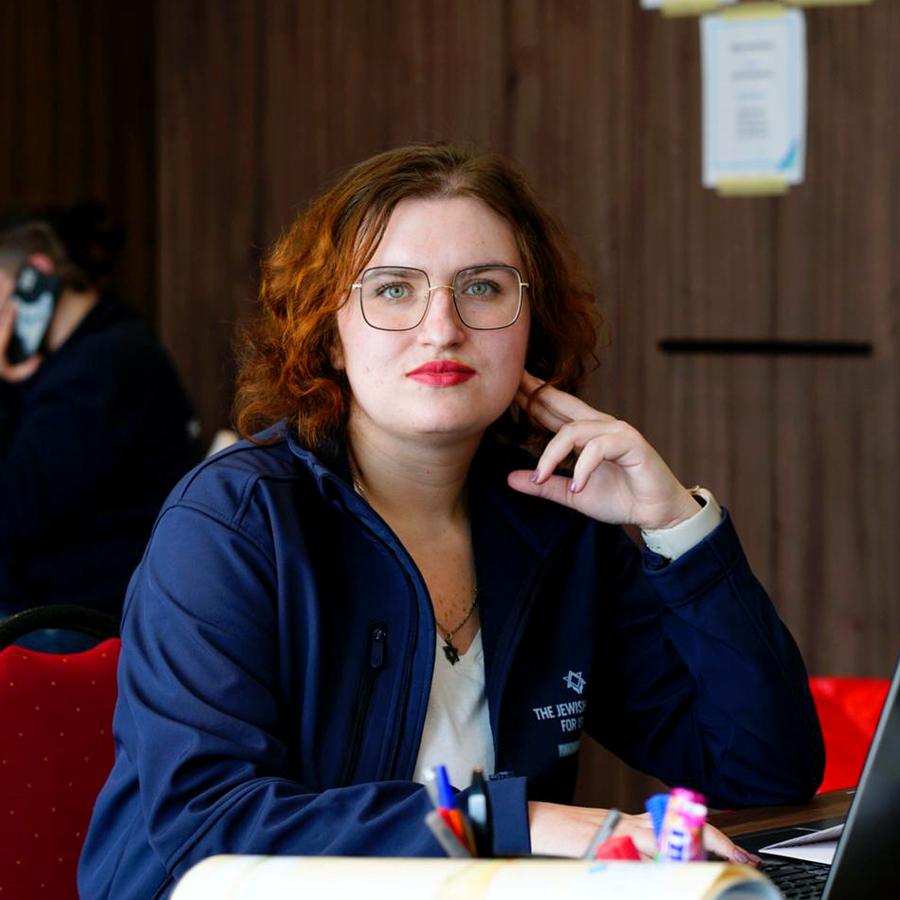 13 Apr

Volunteering with The Jewish Agency to Pay It Forward

Volunteering with The Jewish Agency to Pay It Forward
After Daria made Aliyah from Moscow, she lived at a Jewish Agency absorption center and received assistance from the organization. Now she's volunteering at The Jewish Agency refugee center in Warsaw to help Ukrainian immigrants.

Daria, 25, made Aliyah from Moscow eight months before Operation Guardian of the Walls began. She was living in a Jewish Agency absorption center in Be'er Sheva when the region was barraged by missiles from Hamas.

While most people would hear the sirens, run to the shelter to wait until it was safe and then go back out and resume normal activities, Daria wasn't used to this status quo as a new immigrant. Instead, afraid, she refused to leave the shelter for three days. To help her, a Jewish Agency staff member brought her to Jerusalem, where the air raid sirens were fewer so she could relax.

Fast forward to the beginning of the war in Ukraine. When Daria heard about what was going on, she knew she was in a unique position to help, and she immediately thought about how The Jewish Agency was there for her when she felt helpless and scared.

"I couldn't just sit and do nothing. The Jewish Agency helped me when I needed, and now I felt it was my turn to help someone else," said Daria. "In all of the world, nobody can understand what Ukrainians are going through like Israelis. Nobody else understands what it means to have missiles flying overhead."

At a hotel in Warsaw, where The Jewish Agency is running a refugee center, Daria helps the refugees get ready for life in Israel, getting their papers in order to make Aliyah and answering their questions.

She also assists an elderly woman who is a Holocaust survivor, here in the hotel alone, because she needs someone to help her get to meals and from place to place. The Holocaust survivor reminds her of another significant Holocaust survivor in her life: her grandmother, who is still in Kharkiv, in the east of Ukraine, under bombardment.

Daria's grandmother refuses to leave, she is afraid to go out. One of the reasons Daria came to Poland was so she could see the rescue efforts with her own eyes and convince her grandmother to come. Daria is working with The Jewish Agency's staff and volunteers on the ground to find a way to get her grandmother out and is hoping that she will make her way out of Ukraine and to Israel in the next days and weeks.