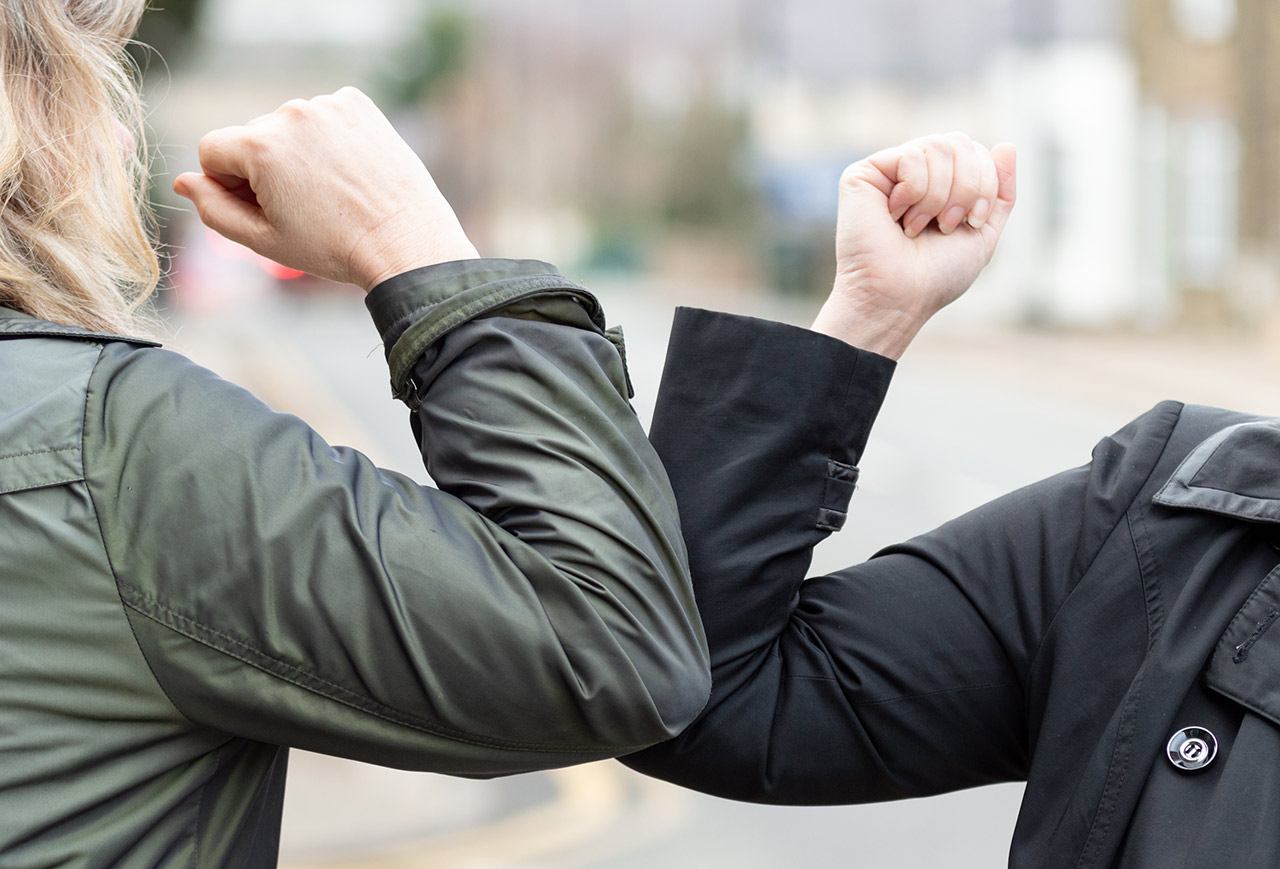 07 Aug

With Coronavirus, Jewish Agency Faces New Reality

The Jewish Agency and the Coronavirus
How does an experienced organization deal with a new and challenging reality?

Sending half a ton of matzah to Ethiopia, bringing cranes to nursing homes to help people visit their loved ones, facilitating immigration to Israel without physical contact, and operating a global digital platform. This is how The Jewish Agency dealt with the COVID-19 crisis around the world.

In the first half of 2020, countries around the world began closing one after the other. The ongoing global outbreak of the coronavirus has disrupted airports and public services and has forced hundreds of millions of people to hole up in their homes. The economic crisis was quick to follow the health crisis, and the Jewish Agency for Israel, which handles loads of challenges in the routine, soon faced many new challenges. "From the first moment, we realized that we needed to lead the Jewish people's leadership and that this was critical to maintaining the functioning of so many important infrastructures that we have," says Isaac Herzog, Chairman of The Jewish Agency.

The COVID-19 crisis forced The Jewish Agency to respond swiftly and creatively. "It was clear to us that there were areas such as Italy and Ethiopia that faced extreme situations – we needed to provide them with emergency equipment immediately," says Amira Ahronoviz, CEO and Director General of The Jewish Agency. "Whether it was food and disinfectants or half a ton of matzah that they didn't have for Passover in Ethiopia. It was a very complex operation."

Strengthening Israeli Society and the Jewish Communities Around the World

The Jewish Agency's activities were split into two parts: Israel and the Jewish communities around the world. "In Israel, we immediately took it upon ourselves to support the entire third sector, NGOs and nonprofits; we helped them fight for government assistance," Herzog says. In addition, The Jewish Agency quickly established an aid fund that gave loans to nonprofits. "We were basically the only ones in this crisis who stood by the nonprofits while the state left them behind."

The Jewish Agency routinely helps many Israeli families, whether in youth villages or through community youth projects. "These are families that suddenly become even more vulnerable," says Ahronoviz. "They're our responsibility and we won't ever abandon a person on the grounds that this is just how it is and there's nothing to do for them. There is always something to be done and we'll do just that."

Next up in the emergency assistance efforts, The Jewish Agency, together with Keren Hayesod-UIA (United Israel Appeal) and The Jewish Federations of North America, raised funds for Jewish communities around the world, which had suffered a severe blow due to COVID-19. The money was distributed as loans to communities without interest. "After helping the communities in Italy and Ethiopia, we went out into the world and realized that community and social institutions had been dealing with an absolute crisis after they lost their income overnight," says Ahronoviz. "We realized there was a great need for cash flow here, and we immediately worked to help them make it out of this difficult time. We provided the basic services of education and welfare to their communities."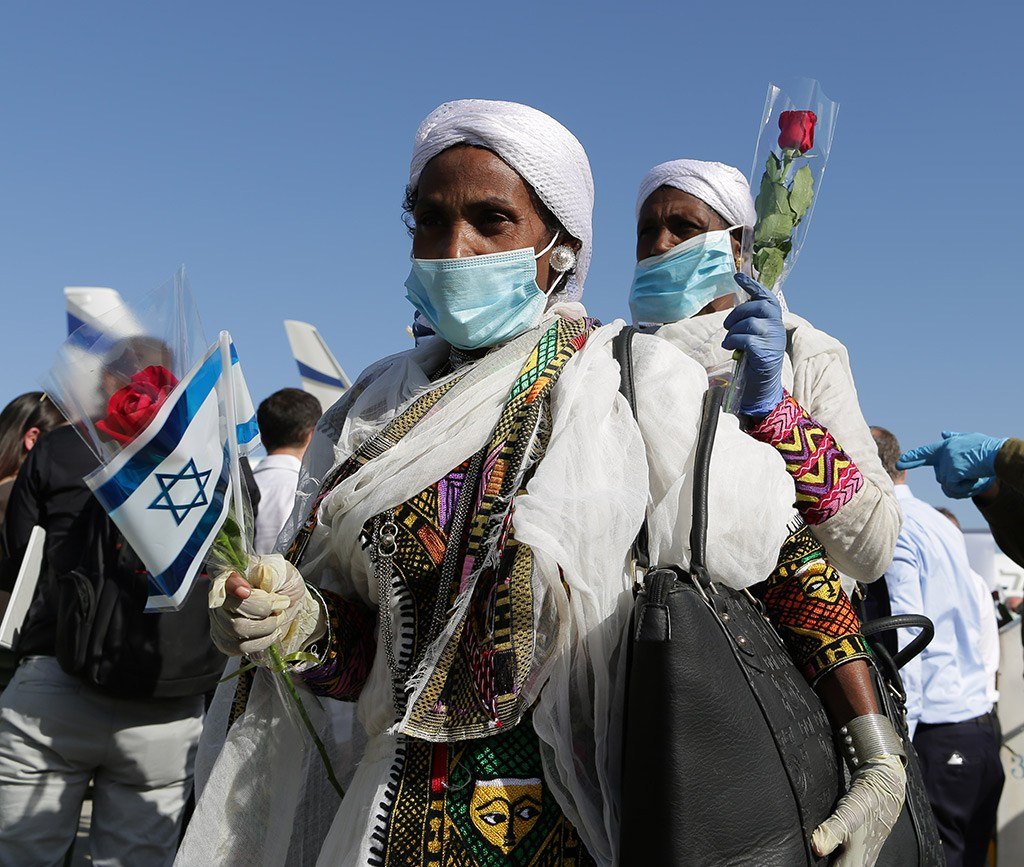 Aliyah Didn't Stop – Even During the Coronavirus
Even while the emergency situation was developing, Aliyah, or immigration to Israel, continued in full force. "We did the impossible and brought Jews from places where the airports had closed," says Herzog.
The new immigrants who landed in Israel immediately went into quarantine in accordance with the national guidelines. But how do you explain to new immigrants who have only just arrived in Israel that they have to quarantine? And how do you make sure that they really stay in quarantine? After all, hundreds of immigrants left their lives behind and came here to start a new life during the COVID-19 crisis.
"We took care of everything they needed – from food packages to Ministry of Health forms in all languages," explains Shay Felber, Deputy Director General of the Aliyah and Absorption unit. "At the same time, we took care of immigrants who were already in Israel at our absorption centers and in our youth programs. We also had to assist the dozens of immigrants who had already been able to find work in Israel but who had quickly been put on unpaid leave."
According to Ahronoviz, "The most vulnerable immigrants were impacted by the crisis much more severely than others. We had to equip them with tablets for distance learning and make them feel part of society. We help and support them 24/7 during the routine, but now we had to build a whole new framework that fit the circumstances for them."
And what about the people who had applied to immigrate? The ones whose application processes were threatened by the coronavirus? "Our offices are closed, so instead of physically bringing us documents, we allowed people to send them via FedEx without hand-to-hand contact, and instead of personal interviews, we conducted Zoom interviews – all so that the process didn't stop," Felber explains. "I was asked quite a bit why we didn't just stop Aliyah for a year – but that was simply out of the question. Aliyah will never stop. People have already made a decision, sold their house and left their job –we won't abandon any Jew."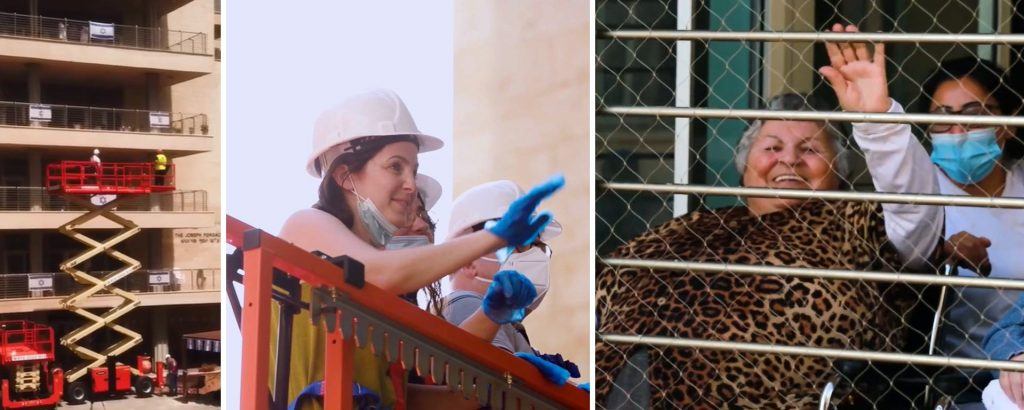 Protecting the Elderly Population
At the Amigour old age homes, a Jewish Agency subsidiary, thousands of elderly people – some of whom are Holocaust survivors – lived through the crisis without a single case of coronavirus, but it wasn't easy. "We don't just provide people with a roof," says Erez Shani, Vice President of Amigour. "We are responsible for the people. For their health, their loneliness and their joy of life."
During this period, the Ministry of Health's guidelines were first and foremost strictly adhered to. However, one of the biggest challenges during the closure was to solve the problem of loneliness and distance from families.
"We decided that if the residents couldn't go meet their family members downstairs – we would bring their families up to them," says Shani, referring to The Jewish Agency's initiative to use cranes which raised residents' family members up to their love ones' balconies so that they could visit together. "We were able to bring them together face-to-face and not just on Zoom like most other elderly people are doing these days."
Jewish Agency Shlichim – Assistance Infrastructure in the Jewish World
Shortly after the outbreak of the COVID-19 crisis, The Jewish Agency made a strategic decision to return ShinShinim (gap-year Israeli emissaries) back to Israel in order to protect them, but leave hundreds of Shlichim (Israeli emissaries) in their communities around the globe so that they could serve as The Jewish Agency's relief infrastructure throughout the Jewish world.
"In the early stages, we decided that most of our Shlichim would remain in the field, in their communities and in their Diaspora youth movements in every way possible," says Ruti Mor-Paz, Deputy Director of The Jewish Agency's Shlichim Unit. She says the main goal was to show that the Shlichim are truly part of their communities, both in the good times and the difficult times. "This is how we created a situation where as soon as closure restrictions are lifted, the Shlichim will already be in their respective communities and won't have to fly there and wait for their quarantining period to end."
The Shlichut training school developed techniques for the Shlichim that helped them turn their regular frontal activity into significant online activity. "We thought about how to generate conversations, discussions and activities with real, relevant content to help make these difficult weeks go by," says Mor-Paz. "We built multi-group content that suited everyone, regardless if it was Zumba, yoga or reading stories to kids. So instead of having small communities in every country, we suddenly became one big community."
We Shifted to a Virtual World
The physical disconnect imposed on Jewish communities around the world forced The Jewish Agency to think creatively in order to remotely connect people. "We started with the live broadcast we did with Idan Raichel," Herzog recounts. "Over 600,000 people tuned in, making it very clear that we're active. It was very important."
According to Elad Sonn, Director of The Jewish Agency's Global Brand and Image Unit, after the successful broadcast with Idan Raichel, The Jewish Agency held additional broadcasts to bring a bit of Israel to the world on Passover, Independence Day and Holocaust Remembrance Day. "We recognized an opportunity to engage with the general public on our social media and digital channels," he says. "From this awful situation, we were able to show the uniqueness of The Jewish Agency as a body that connects Israel to the world and the entire Jewish world to itself, as well. Our mission was to make sure no one was left alone even when everything looked bleak and everyone found themselves closed off in their homes."
The flagship program of The Jewish Agency Partnership Unit – Partnership2Gether – is a face-to-face meeting for youth. However, during the COVID-19 crisis, physical encounters were not possible and the activity became digital overnight. "Just before the big virus outbreak, we experienced a wave of cancellations and all our partnerships started initiating virtual activities," says Andrea Arbel, Director of the Partnership Unit. "I felt that the crisis actually gave everyone a lot of energy to be even more together."
One of the most beautiful moments that Arbel recalls is when Israeli participants collected money to send their Milwaukee partners a container full of face masks. "It turns out that being together is really in our DNA," she says with a smile.
A few months after taking over the world, COVID-19 is still with us. Despite the immediate assistance given to dozens of Jewish communities around the world, many challenges still lie ahead, requiring creative and compassionate solutions.
"We learned a lot of lessons from this crisis; we learned how to streamline processes, how to operate volunteers and efficiently move food and food baskets," says Ahronoviz. "We're currently preparing a global platform that will enable all of our responses to be coordinated and accessible to communities with close guidance and connectivity with entrepreneurs from around the world who will be able to help them."
Or, as Arbel concludes: "We found out that in difficult situations, people who don't know each other become a real family."