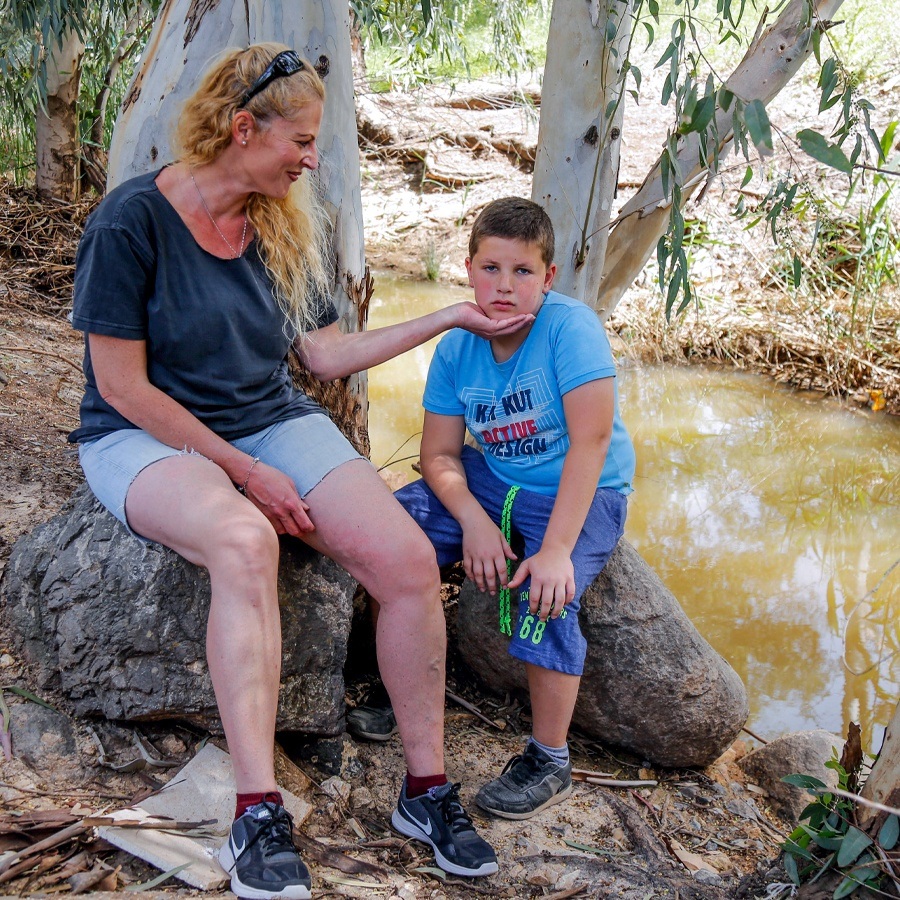 21 Feb

Youth Futures In The Full Sense Of The Word

Youth Futures in the full sense of the word.
Mentors' commitment to the program and their children was on full display on a trip to a water park as Code Red alarms blared.

After a brutal few weeks of emergency protocols and rocket fire coming from Gaza, one thing was certain—the staff and mentors of Youth Futures were proud to be a part of The Jewish Agency at such a time. Youth Futures creates positive intervention programs that assist local community services with encouraging youths to realize their potential.

The staff's commitment to their children was on full display when leaders from the South coordinated a day of respite at Shefa'im Water Park for 1,421 children, grades 3-8. The day of respite for the children was provided by The Jewish Federations of North America (JFNA) in coordination with the National Emergency Authority (NEA), government departments, and local authorities.

Despite the instability of the region, the many anxieties of parents and children over the trip, and the Code Red alarms that were blaring during their morning departure, it was agreed, "A day like this affirms the strength of the South."

Merav Marciano, director of Youth Futures in the Southern region recalls: "The last days were very, very complex. Unfortunately, all areas of the program—Shafir, Lachish, Beersheba, Netivot, the Negev, Sderot, Dimona-Yeruham, Kiryat Gat, Ofakim, Merhavim—have been operating in emergency mode for almost two weeks. All of the group activities were canceled because the Home Front Command prohibited gatherings."
My team is impressively devoted to their hard work, and this gives me pride to be a part of The Jewish Agency at such a time.
"Every day begins within the mental maps of the mentors—locating the children, talking with them and their families," says Marciano. "And if there are children that are in a state of mental regression, we work within the framework of the Hosen Center and Nat'al. We work with families that don't have secure rooms, as well. The Code Red alarm requires 15 to 30 seconds to find a safe place. If there is none, this is a truly terrible reality. Today we have 70 staff members in the South who have their own children, whose camps have also been cancelled. Some of them take their children from the Yishuvim in order to leave for work. On a day like this, they become a part of the 1,421 participants, and they affirm the unity of the South. I am proud of my teams, and of the children's parents that allow their youngsters to come here, and experience a little bit of summer."
Marciano tells of the cooperation of the staff and children participating in the Youth Futures programs in northern Israel: "The children from the North sent letters of assurance and care packages to the children in the South. This support is crucial. We have been held behind closed doors for almost two weeks. I am so proud that we have succeeded to spend the day like this, in ease. I live in Lehavim, and we also hear the 'code red' alarms. I have two sons aged 11 and 13. Coping with this situation is not simple for them. This isn't the first time the children in the South are experiencing this situation, and every time there is an escalation in violence, they fall into despair. In my opinion, we are in the least normal, most crazy situation there is. My message to the mentors, to the children, and to my own children, is that they must try to keep to their normal routines. My team is impressively devoted to their hard work, and this gives me pride to be a part of The Jewish Agency at such a time."