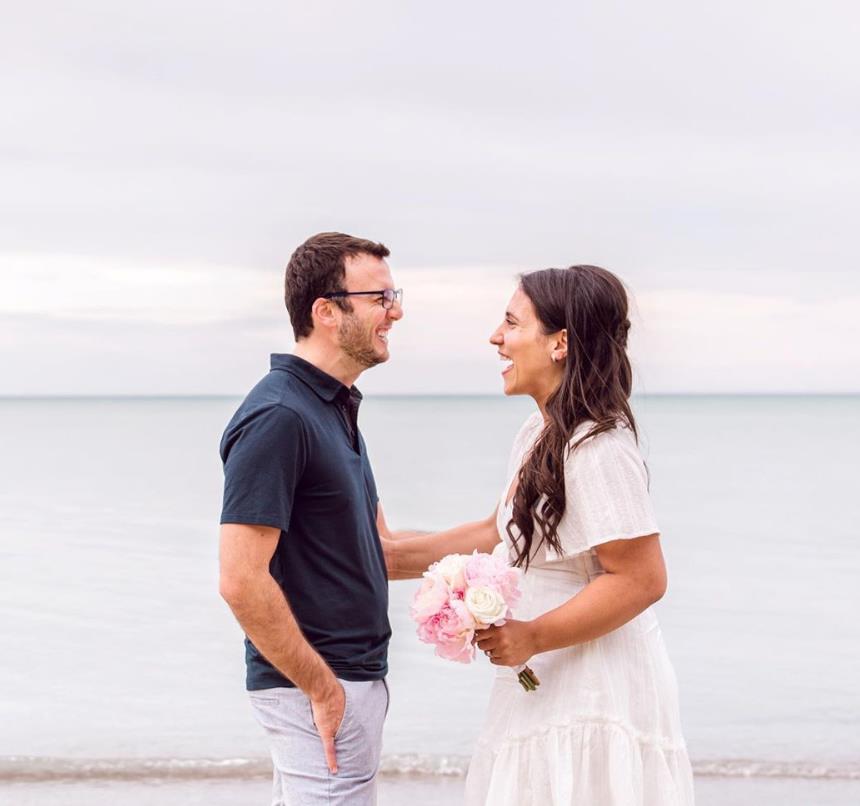 19 Feb

Finding Love in Israel

In honor of Valentine's Day, The Jewish Agency's Masa program shared some of the beautiful love stories that have emerged thanks to their various Israel experience opportunities. Here are two of the couples that have come together thanks to Masa.

Alissa met Yarin while in Israel on Birthright. At first, she wasn't sure whether she was really in love or just in love with the romance of the situation. Once she returned to Chicago after the 10-day trip, it was clear to her: she really did love Yarin and needed to get back to him.

"I sensed that what Yarin and I shared together during those ten days in Israel was real; yet, I was at a point in my life where I was still jumpstarting my career. It wouldn't have been reasonable to just move across the world and chase a possible love interest instead of chasing after and developing my career," explained Alissa.

"Masa's Destination Israel internship program provided me the opportunity to do both; I was able to develop professionally while having another chance to see Yarin, who was a university student pursuing his MBA in Tel Aviv at the time. It couldn't have been more perfect. Masa afforded me the ability to not have to choose."

Being a part of a Masa program in Israel gave her the opportunity to spend time with Yarin and the months flew by. After living together in Israel for two years, Alissa and Yarin moved back to the US in June 2019 to get married.

"Israel brought us together, and even now, years after that original Birthright trip, it continues to nourish the love that Yarin and I share for one another. We speak Hebrew to each other at home, named our dog Gali, and regularly listen to Israeli music," shared Alissa. "I work in Israel advocacy, and so long as I'm married to Yarin, the prospect of moving back to the country is always on the table. Israel isn't just a place to us. It's a feeling, one of affection and belonging, that Yarin and I look forward to sharing with our future children."
Neither of us was looking for love when we joined Masa Israel Teaching Fellows… but we found it.
Elizabeth and Adam were both on the same Masa program, Masa Israel Teaching Fellows, when they met in Israel.
"The first time Elizabeth saw me, I had just burst into a room and was shouting about shawarma. I have no memory of this, but it sounds about right," recalled Adam. "The first time I saw Elizabeth, she was picking out bourekas at a bakery. She has no memory of this, but that, too, sounds about right."
They started out as friends, bonding over a mutual love of Hamilton, books, and long walks on the beach. They shared music and books with each other on long bus rides around the country.
"We both planned on spending ten months in Haifa teaching English, experiencing Israel, and being some place new," said Adam. "Neither of us was looking for love when we joined MITF… but we found it."
Their friendship quickly grew to more as they traveled Israel together, getting to know one another on a deeper level as they got to know Israel. On days off from teaching, they'd travel to Akko or Tel Aviv or Arad and explore neighboring villages, hiking trails, and an overabundance of restaurants and side streets.
"We had spots that felt like they were just ours. We made Israel our own, and in a way, Israel made us," shared Adam. "We'd never have met in the U.S., but we were brought together by circumstance and held together by experience."
Since their Masa program ended, Adam and Elizabeth have moved to Washington, D.C., now exploring the American capital city with their poodle puppy, their relationship still going strong thanks to the connection they made on Masa.