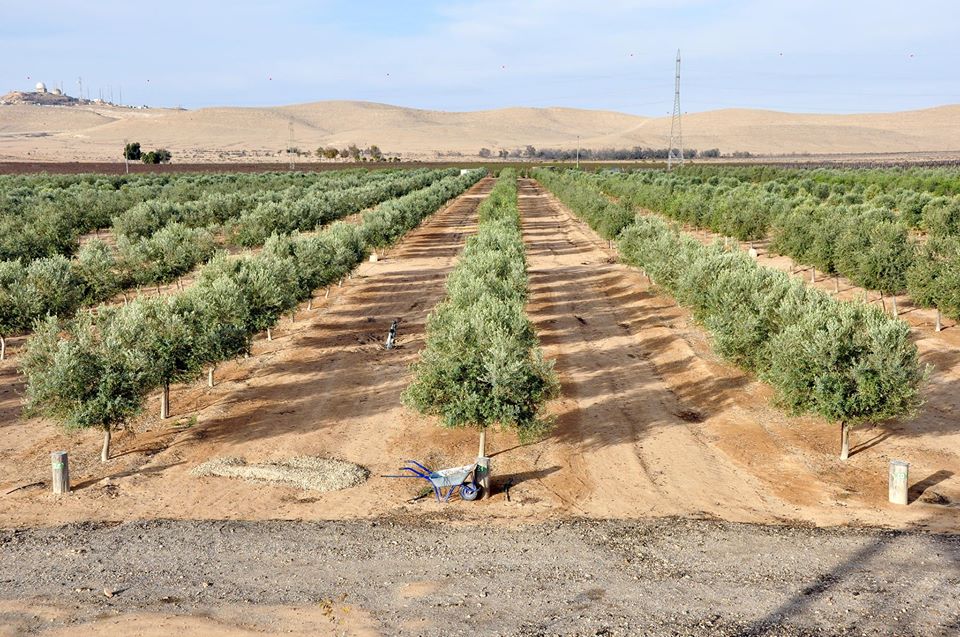 19 Dec

Making the Desert Bloom

Just north of Mitzpe Ramon, breaking up the vast brownness of the Negev desert in Israel's south lies a cluster of vineyards that make up Eshkolot Grove. The Grove was established in 2010 by Ronnie and Simcha, childhood sweethearts who moved to the desert with their twin sons 14 years ago after Ronnie served in the army for 24 years.

The idea for Eshkolot Grove first sprouted while Ronnie was stationed in Mitzpeh Ramon during his IDF service. Upon moving to the Negev, Ronnie and Simcha began the process of planting their grove, made up of mostly olives. Their groves also grow the other seven species of which the land of Israel is blessed: wheat, barley, grapes, figs, pomegranates, and dates. Additionally, they produce award-winning olive oil, as well as wine and soaps.

"We wanted to connect to the land, to connect to the desert, and start a business. The desert has a way of taking you out of the traffic and noise of other parts of the country and making you look inward. It also has a way of making you want to initiate new things," said Simcha.

In 2015, when the couple wanted to make their grove more profitable, they needed help. That's when they were directed to seek support from The Jewish Agency for Israel's Loan Funds. The Loan Funds program assists entrepreneurs in Israel's geographic and social periphery opening or expanding small businesses by acting as a partial guarantor so they can receive a low-interest loan.

"Our vision was to find a way to share the values of education, agriculture, Jewish roots, and great tasting olive oil with other people. So we came up with the idea of building a field classroom, which visitors could come to and learn about the land, the desert, the history, Judaism, and making oil," shared Simcha.
We are proud to be able to fulfill Ben Gurion's vision of making the desert bloom. Working with our hands, we are creating sustainable agriculture, and educating others about all these values.
They were granted a loan of 300,000 NIS (nearly $86,000) from the Ness Loan Fund for the Negev, which is funded by American Jewish communities in Greater MetroWest, New Jersey, and Miami, to set up their visitor center/field classroom.
"The program really helps you as a business owner, and taking advantage of programs like this helps you learn to believe in your business and build confidence in what you are doing," said Simcha. "And the project we need the loan for was so successful, we were even able to pay off the loan ahead of time."
Today, that field classroom gets a few hundred visitors a year, including tourists, soldiers and school groups, who come to learn about the desert and what it's like to grow things under extreme and dry conditions.
"Every day we are connected to what it says in the Bible about agriculture and our Jewish heritage, and making that coming alive," shared Simcha on what she loves most about running Eshkolot Grove. "We are proud to be able to fulfill Ben Gurion's vision of making the desert bloom. Working with our hands, we are creating sustainable agriculture, and educating others about all these values."