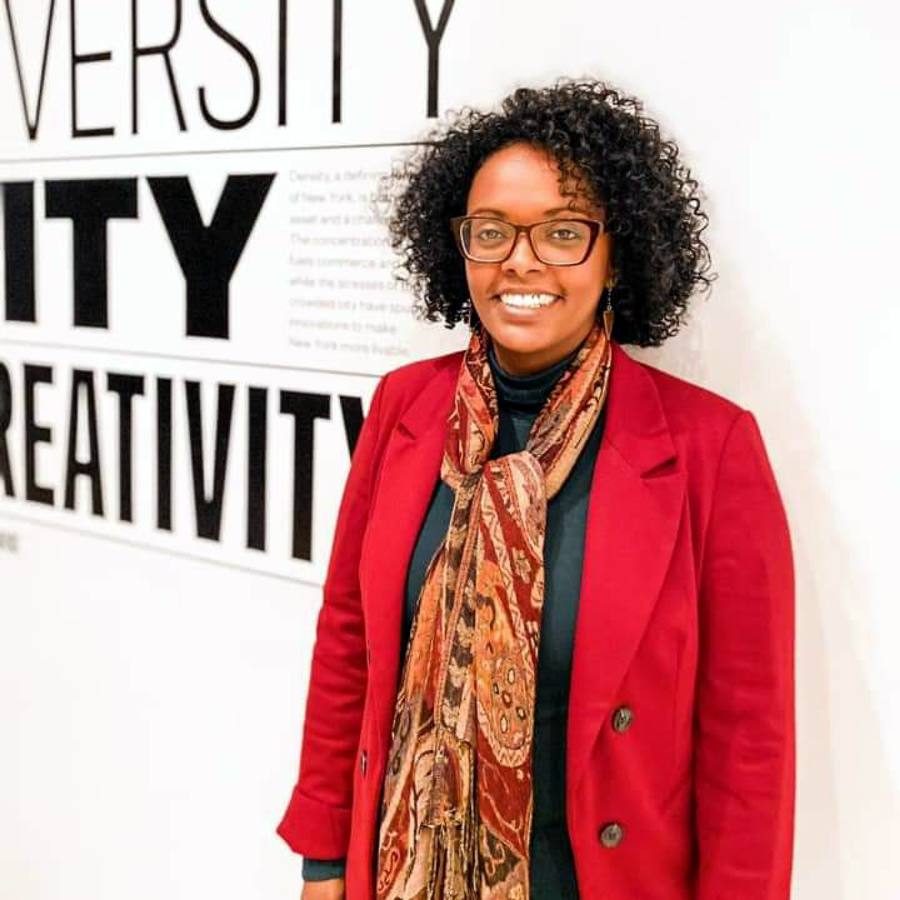 09 Jun

NY Shlichim Provide Personal Perspectives

When the May 2021 rocket attacks in Israel were happening during what the Israel Defense Forces called "Guardian of the Walls," Zehava and her fellow New York Shlichim (Israeli emissaries) immediately jumped into action. Zehava, the Jewish Agency's Director of the Shlichut Initiative to UJA- Federation of New York, and her emissary delegation planned many events to help bring personal, complex perspectives and provide educational tools to the community, creating safe spaces for discussion.

"This was a very complex and challenging time, and teens especially were reading stuff on social media and then didn't know what to believe or how to talk about it and had questions. So we worked hard to ensure there were safe spaces to be able to ask tough questions," shared Zehava. "And in bringing personal perspectives, we had Shlichim alumni affected by the current situation in Israel, so one of the events we planned was a session that featured their testimonials."

Some Guardian of the Walls events were online and others were in-person. Due to COVID, the NY Shlichim had learned how to still engage their communities in Brooklyn, the Upper West Side, the Upper East Side, Westchester and Long Island, even virtually, actually expanding their reach as people from communities further away would tune in as well. Part of their programs during the rocket attacks included setting up a resource page about the situation, doing a community prayer on the Upper West Side, lots of Q&A opportunities to dive into the complexities of Israel. They also worked with the Long Island Board of Rabbis and other educators to provide tools so they could host informational briefings and discussions in their communities, and more.

"There were a lot of intimate conversations that we helped facilitate about the situation. And we understand that part of our responsibilities as Shlichim is to talk more expansively about coexistence and what's going on in Israel to keep communities here informed, not just at times when there's an emergency happening… Because Israel's existence can't be questioned every time something happens in Israel," said Zehava.

Besides helping plan events in the US to educate the community and show solidarity, Zehava also participated in a two-day delegation to Israel organized by the UJA-Federation of New York at the end of May. The delegation was mostly made up of Reform, Conservative and Orthodox rabbis, who traveled to Israel to express their support and get a deeper understanding of what took place in Israel during the recent attacks. They met with grassroots leaders rebuilding trust between Israel's diverse people, members of Knesset, Arab and Jewish leaders, Israeli residents whose homes were destroyed by rockets and more.

The group visited the ITC [Israel Trauma Coalition] Resilience Center in Ashkelon, homes that had been damaged or destroyed by rockets and organizations working toward peaceful coexistence. Time and time again, they were met with words of gratitude by the people they met, who were so appreciative of them showing up.

"It was truly amazing to be a part of the group with Rabbis who had diverse perspectives and backgrounds, but who all came to Israel together to show support to its citizens," Zehava recounted.