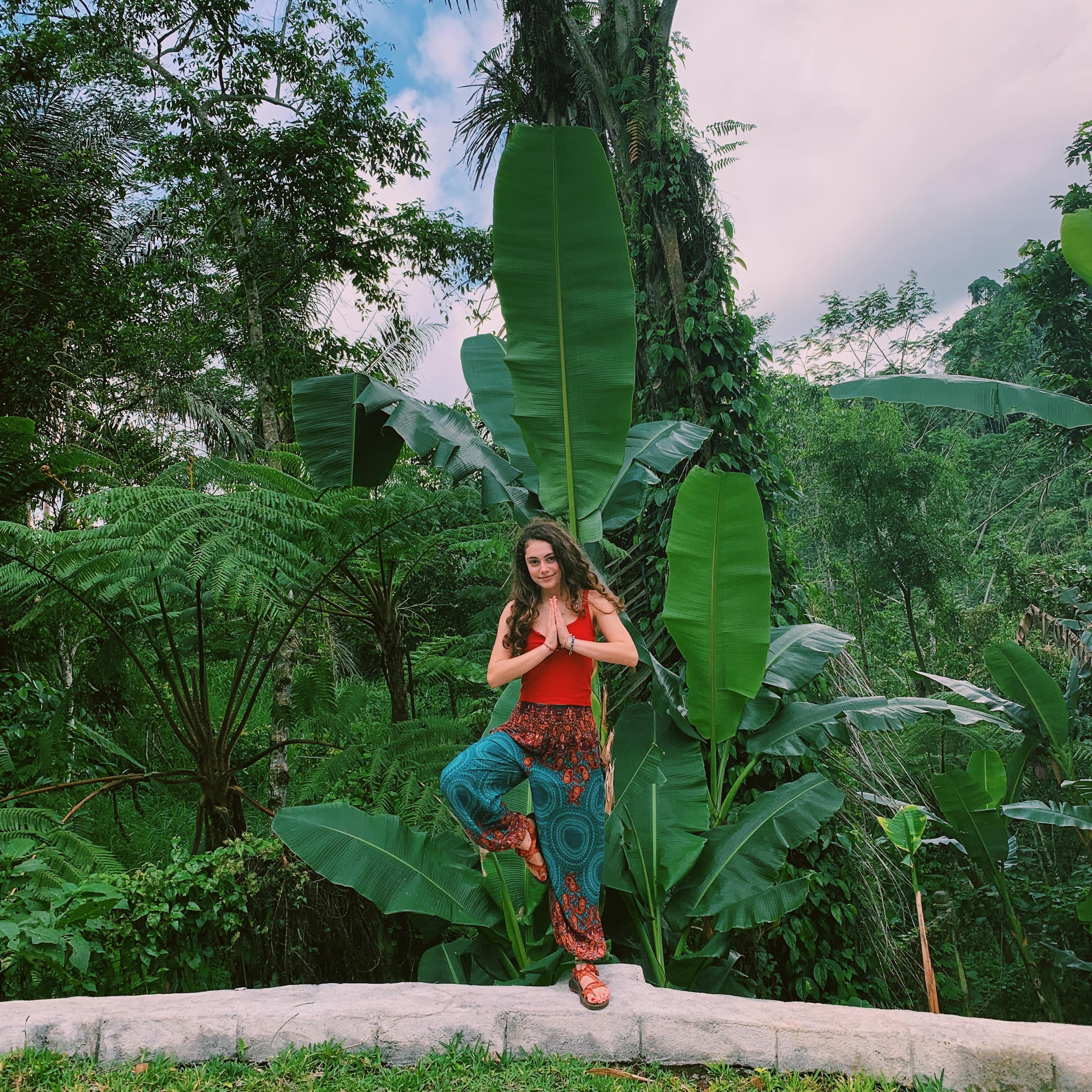 14 Jan

Taking a Gap Year to Explore and Mature

Hailing from Tucson, Arizona, Aliya has been calling the lively neighborhood of Nachlaot, Jerusalem, home for the past four months. For the spring, she'll be continuing her adventure in the artsy district of Florentine, Tel Aviv. Taking a gap year was not something she had really ever considered doing until she participated in March of the Living in Poland during her senior year of high school.

"I felt as though my future had always been set to follow the paths most traveled; after high school comes college, followed by graduate school, and then into the workforce. It wasn't until March of the Living, in which I saw firsthand the atrocities committed against my people, that I started to consider the idea of postponing my college experience," said Aliya. "I realized that I owed it to myself and to my family that never left Treblinka to spend a year exploring the person I want to be in the homeland promised to my people."

Picking Aardvark Israel out of the numerous Israel gap year programs wasn't difficult, Aliya shared. Aardvark's internship opportunities coupled with living in an apartment was exactly what she wanted – the perfect opportunity to gain independence and mature as a young adult.

Aardvark Israel operates in conjunction with The Jewish Agency for Israel's Masa Israel Journey program. Aardvark's mission is to bring together in Israel a diverse group of students from all over the world for meaningful, life-changing experiences that strengthen their Jewish identity, deepen their commitment to Israel, and foster their personal growth.

Aliya has been living in the heart of Jerusalem, which she says has been everything she could have dreamed of, and then some.

"Wherever I am here, I feel a sense of belonging. There is something magical about hearing everyone – both the secular and ultra-orthodox – say Shabbat Shalom each week. I feel safe, and I feel at home here in Jerusalem."
While I don't know where life will take me, this gap year is giving me the confidence and skills I need to accept all there is to come with an open mind and spirit for adventure.
Her internship is at Muslala, an urban rooftop garden workspace on Yafo Street. Often, Aliya's day consists of watering the multitude of plants on their rooftop terrace. While at first somewhat tedious, she has come to appreciate this time as an opportunity to reflect internally on her fast-paced Jerusalem life. The internship gives Aliya a chance to take her passion for environmental conservation and apply it in a practical manner.
Over the last four months, Aliya has learned much about her Jewish identity and herself. She feels she has always connected to her Judaism on a more spiritual level and while she still holds true to this belief, her time in Israel has exposed her to many other forms of Judaism and ways of thought.
"I've realized that there is no single correct way to be Jewish. What matters is that you believe in Tikkun Olam and are doing your part to help make this world a better place," said Aliya. "My time on Aardvark has taught me to slow down and appreciate the infinite details in the world around me. While I don't know where life will take me, this gap year is giving me the confidence and skills I need to accept all there is to come with an open mind and spirit for adventure."